Laraaji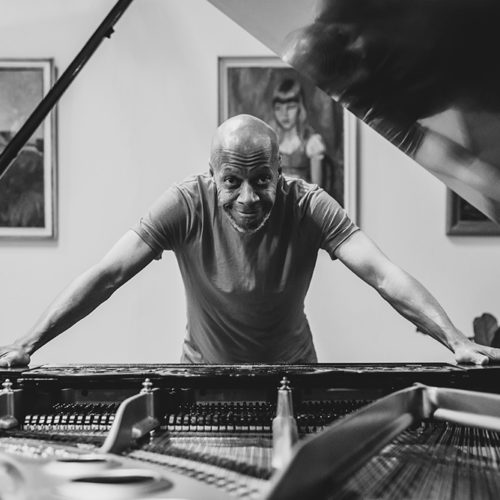 Sun Piano
—
Out July 17th 2020
—
All Saints Records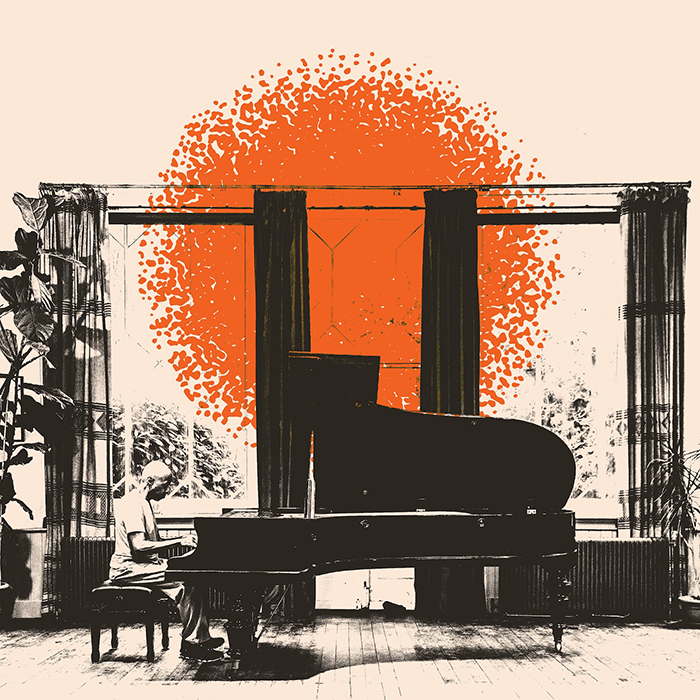 Sun Piano finds Laraaji fulfilling a lifelong ambition to return to his first instrument, learnt whilst growing up in 1950s New Jersey. A departure from his FX-soaked cosmic zither jams, these elegant miniatures nevertheless reveal enough personality and inner light to be clearly identifiable as 'Laraaji Music'. Recorded in a Brooklyn Church by Jeff Zeigler (Kurt Vile, The War On Drugs, Mary Lattimore).
This release is the latest step in something of a late career renaissance for the New York City based musician and mystic. He first came to public attention in the late 1970s via his entry in the legendary Brian Eno-produced Ambient series of albums, Ambient 3: Day Of Radiance. In the last few years his music has been re-discovered by a whole new generation of fans via reissues from the likes of the Numero Group, Light In The Attic and Leaving Records; new collaborations with underground musicians Dallas Acid and Sun Araw; a revitalised live presence that has seen him share concert stages worldwide with the likes of Solange and Jonathan Wilson; and a wide amount of media coverage: from discussing his love of orange clothes in Vogue, to demonstrating the benefits of transcendental music on BBC4 or performing a coveted NPR tiny desk concert . This latest musical side step introduces a new chapter to the story of a much-loved cult icon.
The first release in a trilogy tracked at the same session. A companion LP, Moon Piano, and an extended EP of piano/autoharp duets will follow later in 2020.
Laraaji is a musician, mystic and laughter meditation practitioner based in New York City. Steeped in music from an early age, he grew up playing gospel and church music in 1950s New Jersey, and listening to R&B and jazz on the radio. To begin with he would imitate his favourite piano players, such as Fats Domino, Errol Garner, Ahmad Jamal and Oscar Peterson, before moving onto writing his own choral and doo-wop pieces whilst still in high school. From 1962 to 1964, he attended the groundbreaking Howard University in Washington DC where he studied music theory and composition with a piano major, and he met Curtis Mayfield, Donny Hathaway and Bobby Timmons. At college he took a left turn into comedy, which led him to the nightclub stand-up circuit in New York City. During this period he compered at the legendary Apollo Theater in Harlem, warming up for artists such as Barry White and Roberta Flack, appeared in a theatre production alongside a young Morgan Freeman, and had a bit part in cult film Putney Swope wih Antonio Fargas.
By the early-70s he was working at the Aquarius Coffee Shop in Park Slope, Brooklyn, and playing Fender Rhodes electric piano in a fusion band, The Winds Of Change. In the mid-70s a spiritual awakening led him to trade his guitar in for an autoharp, and he began to play more freeform, cosmically inclined improvisations on the streets of New York City. Brian Eno saw him playing one night in Washington Square Park and invited him to record an album for his seminal Ambient series (Ambient 3: Day Of Radiance, released 1980).
In the 80s Laraaji self-released a prolific series of experimental home-recorded cassette albums which were sold on the street, in psychic bookstores and new age 'head shops'. An early proponent of the DIY tape underground that is still thriving today amongst artists working in noise, synth, drone and other left-of-the-dial genres, this period of Laraaji's music has been extensively reissued in the past few years by labels such as Leaving Records, Light In The Attic and Numero Group, and is a treasure trove of tape manipulated harp jams and space age soul hymns.
In the late-80s he made the much-loved Flow Goes The Universe album for All Saints Records (produced by Michael Brook) and contributed sound system style chants to an album by Japanese dub reggae outfit Audio Active. More recently he has appeared on recordings with Pharoah Sanders, Bill Laswell and Jonathan Wilson, and released collaborative albums with a younger generation of artists including Blues Control, Sun Araw and Dallas Acid. Appreciation of his music has reached new heights in the past few years resulting in international touring and the patronage of visual artists such as Grace Wales Bonner. His most recent albums for All Saints were the related duo of Bring On The Sun and Sun Gong, produced by Carlos Niño. This also led to the remix set Sun Transformations, featuring re-interpretations of his work by contemporary beatmakers such as the late Ras G, DNTEL, Flako, Photay, and his lifelong friend, disco legend Larry Mizell.
Sun Piano opens up a new chapter in Laraaji's musical history; both completing a circle that began in his childhood, and revealing a whole new side to his sound to longtime listeners, showing off a different side of his instrumental accomplishments, and an innate ability toward spontaneous composition that has been honed over many years.