Kutiman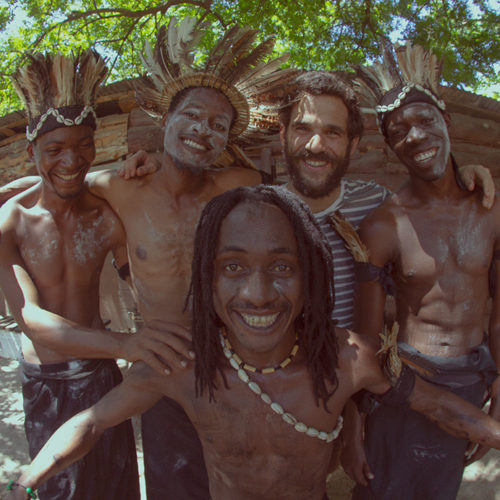 Wachaga
—
Out July 17th 2020
—
Siyal Music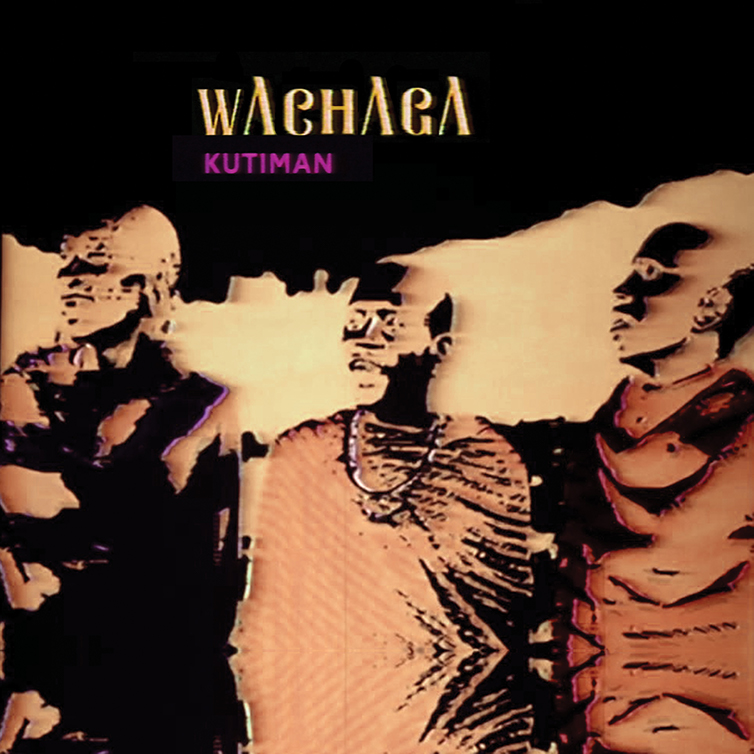 People have been living around the foothills of Mount Kilimanjaro for millennia. One day in 2014 another jeep pulled up, in a rural neighbourhood where many people from the Wachaga nation live, work and play. This jeep contained Ophir 'Kutiman' Kutiel, the producer, multi-instrumentalist and filmmaker who is get-stopped-in-the-supermarket famous in his home country despite being terminally shy of the spotlight.
Kutiman carried microphones, video recording equipment and a request for creative collaboration to Tanzania – and he left Wachaga with a set of recordings. Some of these were of everyday sounds and some contained special sounds: school children from the city of Arusha playing drums or the dancers who wore bells to add a percussive element to the movement, like the metal plate in a tap dancer's shoe.
This fourth studio album is a combination of the material he collected on his 2014 trip with recordings made with saxophonist Shlomi Alon, trumpeter Sefi Zisling and trombonist Yair Slutzki, alongside his own playing and studio wizardry. He was listening to a lot of spiritual jazz during the recording, and in a departure from his usual cut and paste style, played on top of the recordings.
It's a creative push that has paid off: Horns and synth melodies spiral across borrowed rhythm patterns and chants which provide the bedrock around which Kutiman builds his own musical dwelling, creating new pathways of jazz, psychedelia and circular meditative zone-outs.
Returning home from his trip to the self-organised kibbutz community where he lives in the western Negev desert, he began dipping into the recordings to see how he could use them as a starting point for his own musical and visual explorations.
Fast forward six years, and we have 'Wachaga', an audiovisual feast which contains nine tracks and nine kaleidoscopic video pieces, named after the 2.4 million Tanzanians who live mostly on the southern and eastern sides of Mount Kilimanjaro.
He made the video strand of the release over a couple of years. The films are trippy and hypnotic, reflecting the emotions he felt while recording the music. They're made using vintage analogue techniques and gear including a rare 1980s Fairlight CVI video synthesiser, a Videonics equaliser and a Panasonic mx50 video mixer.
Kutiman might be well-known at home but he's also internet-famous thanks to his million+ viewed ThruYou series ("Top 50 Inventions of 2009" by Time Magazine) which edited together samples of bedroom YouTube videos from around the world and his Mix The City platform. He's well known to music heads for his 2007 eponymous debut, 2016's '6am' and 2018's 'Don't Hold Onto The Clouds' alongside co-signs by the likes of Maribou State who featured one of his tracks on the most recent Fabric Live mix or the modern classical solo album he made for Greenpeace last year.
A limited edition of 500 7" records featuring the warm and brassy 'Saluf' and percussive slow burner 'Badawee' was released in February and another psychedelic jazz-funk trip EP called 'Layla' was released in April.
This is the first in a string of releases, which explore Kutiman's singular vision through a variety of musical lens including melodic techno, ambient electronica and sweeping, motorik jazz.