Josiah Johnson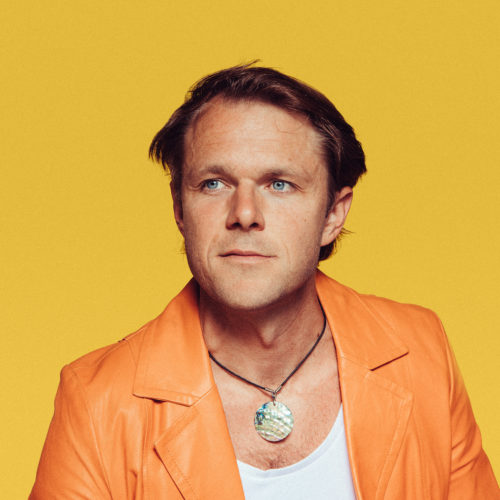 Every Feeling On A Loop
—
Out September 4th 2020
—
ANTI- / Pias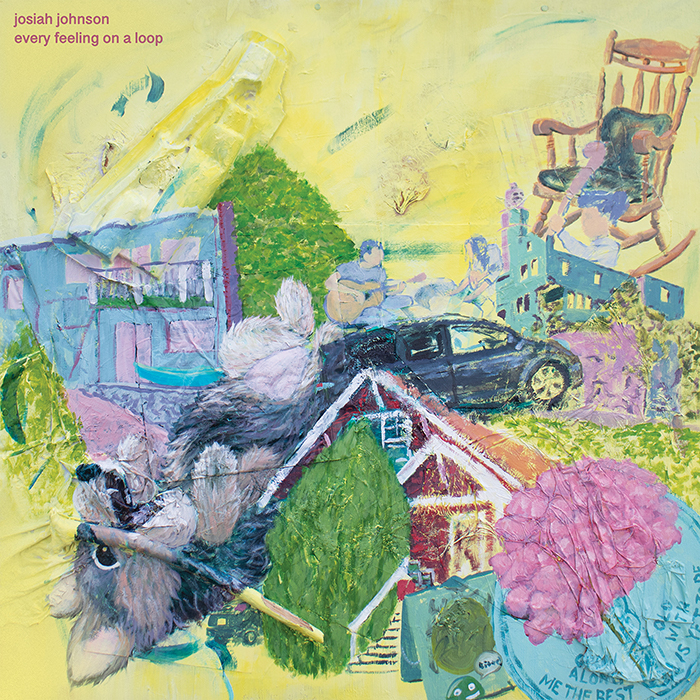 On the cusp of releasing his first-ever solo album, Every Feeling on a Loop (ANTI-Records), songwriter Josiah Johnson is aware he wasn't supposed to be here. Just five years ago when he took a leave of absence from the acclaimed indie-folk band, The Head and the Heart, the question was less where Johnson's star would take him and more whether his struggles with addiction would end his music career. But then, he wasn't supposed to be there, either.
Prior to co-founding the band, Johnson studied math and computer science in graduate school. But the magic of song led him to an open mic that changed his life. At Seattle's Conor Byrne Pub, Johnson sparked collaborations with fellow musicians who would eventually form The Head and the Heart. The group's rise was rapid. They built a loyal fanbase and zigzagged the globe, with sold-out shows at historic venues from The Fillmore to Red Rocks and festival appearances at Coachella and Lollapalooza. Their 2011 self-titled debut went on to receive RIAA Gold certification, followed by 2013's Let's Be Still, which landed on Billboard's Top 10 Albums Chart.
"Those early years were sacred," Johnson says. "A crew of friends riding high, exploring the world, making our dreams come true." But at some point, he realized things were happening too fast. "I was emptying myself out," he says. "Trying to keep pace with life as a touring musician. It's not a new story. I look back and have so much sympathy for young me."
Like many musicians before him, Johnson turned to drugs to cope with the burnout and anxiety that came with his new life. Too many long nights and too few emotional tools – twin flames that burned at both ends. And Johnson collapsed into ash. He knew something was wrong, he knew his friends and family knew something was wrong, but from the outside, his life still looked pristine. In the midst of writing The Head and the Heart's third album, Signs of Light, Johnson checked into a rehab facility. When he checked out, though, his work hadn't properly been completed. He tried to get back into the studio with the band, but eventually was told, "We love you but we can't have you here right now."
"I had been making a good living, playing in a band I loved. I was engaged to a person I adored," Johnson says. "Then everything was gone. Originally, I thought my goal was to get all of it back. But I quickly found out I was wrong – again!"
With time, though, came clarity. Johnson says he could be most honest with himself when writing songs that he promised himself he wouldn't release. Although the music came regularly, Johnson still allowed himself to fantasize about a life never returning to professional music. He still contemplates earning a degree in social work. Yet, the songs kept bubbling up. So, Johnson tried new ways to document the batch of songs he now carries. He learned more about home recording. He experimented with producers. Then a private show in New York City led him to work with a group of musicians led by Peter Lalish (of the band, Lucius). After the performance, a close friend told Johnson, "That was the most Josiah Johnson I have ever seen you on stage." Eventually, the group from that night went into the studio and recorded the bulk of what would become Johnson's first solo album.
On Every Feeling on a Loop, lush musical arrangements and harmonies support Johnson's baritone crooning. At times, the songs sound like prayers. At others, his exuberance feels like the euphoria he'd always sought, this time hard-earned and wiser. He says he feels like a new person making it, charting his journey out of the dark into the wide awake of the morning, using the magic that was his all along.
Standouts include the lead track, "False Alarms," which sees Johnson moving optimistically through fears and growing pains toward what's next, punctuated by ecstatic trumpets. On "Woman In A Man's Life," over a bed of hypnotic drums and swelling strings, Johnson celebrates his queer identity, kept hidden until recently. "For a long time," he says, "I held onto a lot of shame around the softness and sensitivity – around the nurturing parts of myself." 
On "Nobody Knows," Johnson sings for people to have courage in sharing and receiving the truths of their hearts. The messages, like the man himself, are a welcome breath of air. "A lot of the growth documented on this album is about taking responsibility for how I'm showing up in the world, and that song was about taking responsibility for how I care for myself," Johnson says. "Part of my experience with addiction was that I was having a hard time, but I wasn't raising my hand to get the help I needed."
Growing up curious and bright in an insular, conservative community, Johnson says he learned early on to discern which parts of himself were welcome and which were not. Though he felt love in that community, it was a smaller love than what he needed. Now, though, after years of self-study and self-healing, bolstered both by music and the love from friends and family, Johnson is ready to pen the next chapter of his life. First, it starts with Every Feeling on a Loop.
"I've learned to love my process," Johnson says. "I've learned to love when I've taken the long way and where I get to admit mistakes. Humility and uncertainty are welcome. Being seen for who I am and where I'm at is my priority. And I am exactly where I am supposed to be. The result of that new courage bears out in how I'm able to be a better friend to the people I love. That's the gift."