Jonathan Bree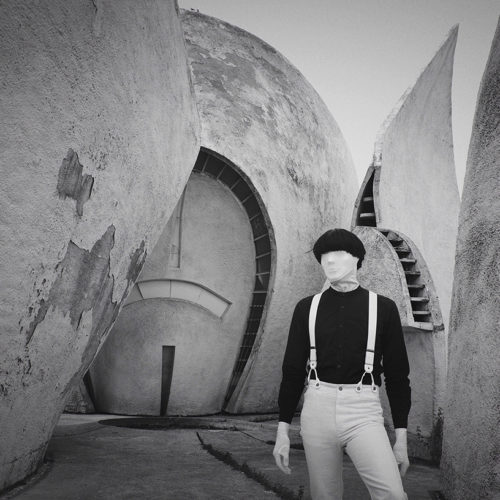 After The Curtains CLose
—
Out July 17th 2020
—
Cargo Records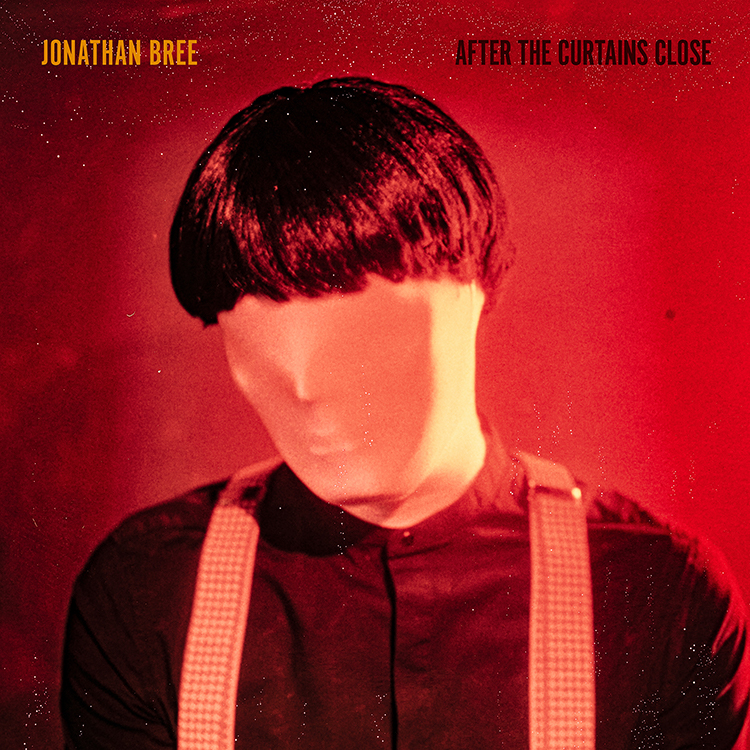 Jonathan Bree's fourth album 'After The Curtains Close' sees the producers trademark orchestral pop take a few unexpected turns both into the experimental and into kitschy territory populated by some of his french heroes of the 1960s. The end result is an album that retains Bree's musical DNA while being fun and varied.
What could be described as Bree's 'sleazy' album could also be described as Bree's break-up album. Dealing with the break-down of a major relationship Bree opens up to reveal a year of loneliness and mental trauma while also channelling positive feelings by embracing sex and sleaze in his music, subject material more traditionally reserved for the single man. Bree strikes a great balance here between darkness and silliness and he does this without appearing snide, which is a line some artists can seem all too happy to cross.
Bree's vocals are on display in a full range of styles, his baritone croon jumps octaves and everywhere in between across the 12 tracks and he is even present singing his own back-up vocals in child like falsetto (Heavenly Vision).
Opening track 'Happy Daze' is a ray of heady sunshine and wall of strings celebrating worrying about nothing else while in a lovers arms. First single 'Waiting on The Moment' has been accurately described as a celebratory break-up song, with cynical and slightly mean lyrics set to a grand and danceable 80s pop arrangement ("Now I'm just Waiting on The Moment when it's depressingly clear that we're finally through, no chance of reconciliation then I'll swipe right until the hurt has left me too").
Bree celebrates new romantic encounters with fun orchestral pop songs full of double entendres ('Heavenly Visions', 'Kiss My Lips' feat Princess Chelsea, '69' feat Crystal Choi) and his talent for writing for the female lead vocal has not been so obviously on display since his work with The Brunettes . Britta Phillips (Luna) takes lead vocal duties on 'Meadows in Bloom', a tragic Shangri-La's inspired narrative about the pitfalls of sleeping with the drummer ("who made her laugh but won't abide two pink lines"). 'Until We're Done' is maybe the world's first 'orchestral pop club banger' with sexualised modern chart-pop lyrics set to an arrangement that sounds like a strange psychedelic nightclub from a film noir horror.
'Children' has Bree feeling obsolete and old at a night-club surrounded by the younger generation ("The kids don't want you around you're not welcome, your friends have moved to the burbs to raise chilllllllddddreeeen"). Album highlight 'In The Sunshine' has Bree sounding his most vulnerable yet on record, suspicious about a lovers reconciliation over a mid tempo groove of 70s synths, omnichords and a haunting string arrangement.
Album closer 'After The Curtains Close' doscusses the loneliness of an artist who has sacrificed love for the narcissism of a career, adored by sycophants. Just when it gets all a bit too grim the backing vocals arrive "Honey don't despair, she's still out there". Interestingly enough this line is a head nod to the Australian Bachelor Nick Cummins nicknamed 'The Honey Badger'. In a shock twist at the end of Season Six, The Honey Badger angered viewers by choosing nobody and leaving the show alone. ( "I came here for a chance at love, but I'm going to have to start again. She's out there.")
It seems Bree is drawing an amusing parallel here and perhaps identifies with the Honey Badger – on display for entertainment, but ultimately alone.