Hugar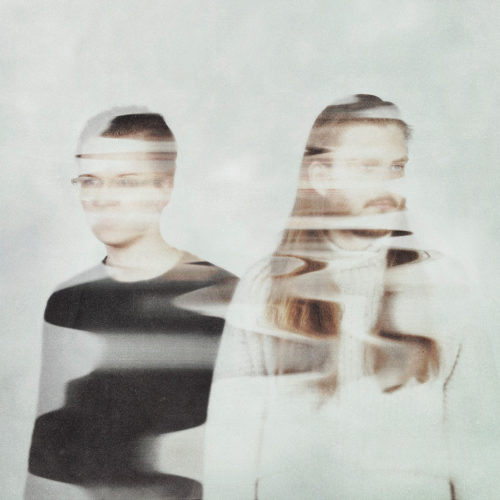 Varða
—
Out August 23rd 2019
—
Sony Masterworks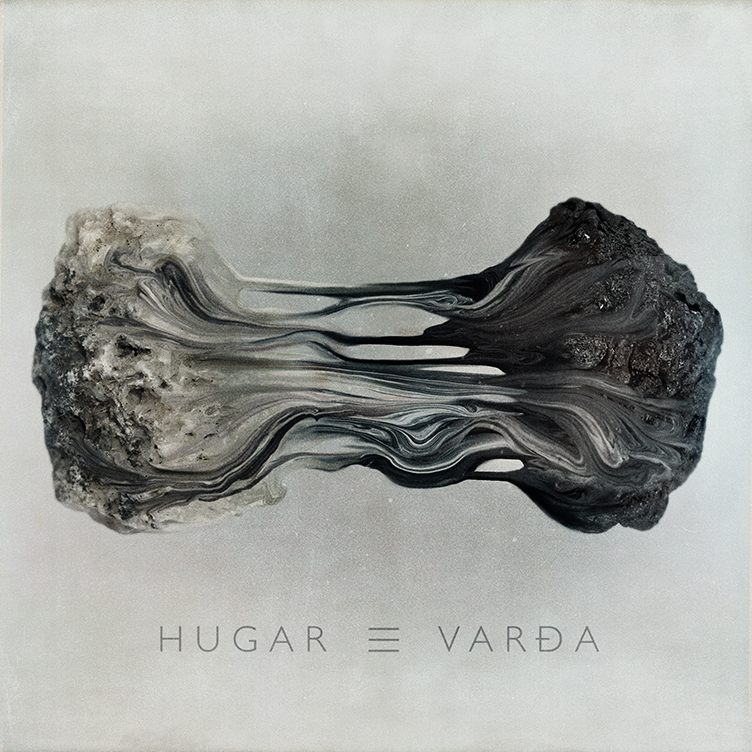 Guideposts adorn the path of every journey, no matter the distance.
Historically, such markers signaled progress for Icelandic travelers headed towards the National Parliament of Iceland—known as the oldest existing legislature in the world. Given the country's extended daylight, journeymen couldn't rely on the stars, so they followed the Varða. Translated to "cairn" in English, these tiny rock towers heralded the way as the next cairn would always be visible from its predecessor. Icelandic duo Hugar — Bergur Þórisson and Pétur Jónsson — envisioned such a trek on their second full-length and debut for Sony Music Masterworks, the appropriately titled Varða. A tectonic shift between classical orchestration, alternative ambience, and post-rock spirit, the 14 tracks string together an epic expedition awash in stark piano chords, gusts of lyrical brass, high-powered strings, off-kilter guitar, and brushstrokes of electronic swells.
Given that unpredictability, it's a trip worth taking over and over again.
"Similar to those piles of rocks, the songs are like small cairns on the album," explains Bergur. "It's not about the destination though, but rather this never-ending journey, which the whole record represents."
An intriguing journey brought these two longtime friends to this point. Natives of Seltjarnarnes just northwest of Reykjavík, they orbited each other in numerous local bands throughout childhood and developed a friendship. As Pétur pursued architecture and Bergur collaborated with luminaries such as Ólafur Arnalds, they casually decided to write together "for fun" in 2013. Bergur worked at a local studio, and when the proprietor left to tour, he called Pétur. During a series of impromptu sessions, they amassed the songs comprising 2014's independent self-titled debut, Hugar.
Originally available as a free download on the group's official site, a social media buzz organically built around the album with requests for the musicians to perform around the world. At the same time, "Inngangur" clocked over 20 million streams on Spotify and "Felt" crossed the 12-million-mark with Hugar averaging 430K-plus monthly listeners on the platform. Acclaim came from tastemakers such as The Line of Best Fit, The Independent, and more as the guys delivered standout performances at festivals including Iceland Airwaves.
Along the way, they began quietly assembling what would become Varða as early as 2014. For the first time, they created out of their own studio.
"There was never a plan to make our first album; it just happened," continues Bergur. "This time around, we set out to make a record that functioned as a whole piece where everything was related. It's more polished from beginning to end."
"The studio enabled us to experiment and explore," adds Pétur. "We had the freedom to do everything we wanted without barriers. Under normal conditions, you have to rent a studio. We moved at our own pace and learned a lot about being patient and how to work together."
With this space to explore, they further integrated electronic flourishes, widening the sonic palette. The majority of the sessions took place at night, imbuing a nocturnal energy into the final product.
"We're obviously very affected by our environment," admits Bergur. "Recording at night in the summertime when it's bright is an energy that doesn't make sense. As a human being, you're supposed to be awake when it's light and asleep when it's dark. When the sun is out all day, you get this weird energy. You're tired, but you want to keep going. Iceland is an anomaly in general. We have earthquakes, glaciers melting, and avalanches. It's a ridiculous place to live for man. At the same time, it's so beautiful that you can't escape it."
The same could be said of Varða. Its introductory single "Saga" hinges on delicately plucked notes backed by sweeping strings. The guitar assumes a "percussive" identity, while the brass touts a hummable lead akin to a six-string solo with "variables that aren't in the usual places," as Pétur says.
"Thematically, it's like the story of an intense road trip or rally car racing," Bergur goes on. "It's beautiful, nice, and energetic, but there are all kinds of obstacles and difficulties."
The chilly six minute-plus "Frost" hinges on rhythmic piano with mounting tension as if, "You're trapped inside of a glacier, and all Hell is breaking loose." Everything culminates on the massive brass choir of "Land," yielding a powerful denouement.
"It's like a ship returning home to a harbor after a crazy mission," elaborates Bergur. "You realize it's not so good being home because everything is fucked. There's a double effect. It's beautifully happy but schizophrenic."
Outside of Hugar, Bergur collaborated with Sigur Rós on music for NETFLIX's Black Mirror in addition to engineering the most recent album from the legendary Björk and joining her on tour.
In the end, Varða marks the next step on this journey for Hugar.
Pétur leaves off, "I'd love for people to feel an emotional reaction—whether it's sadness or happiness—when they listen to it. We both bring something unique to this," concludes Bergur. "It's an incredible fusion of who we are. That's what we want to share."