Francis Lung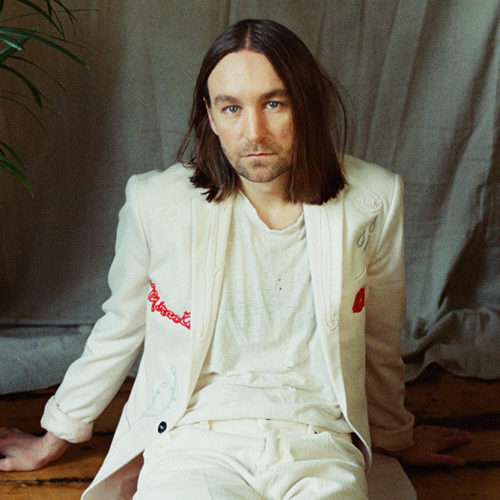 Miracle
—
Out June 4th 2021
—
Memphis Industries/Bertus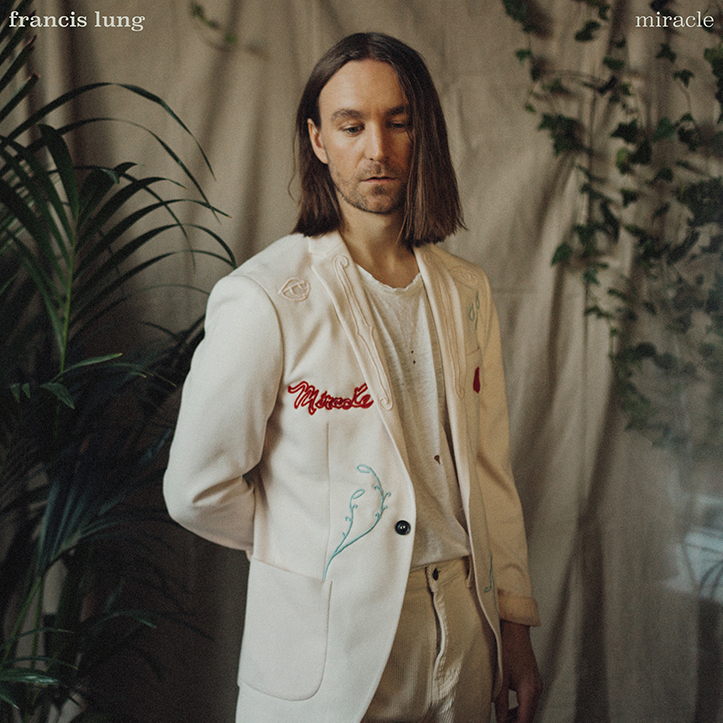 Manchester based singer-songwriter Francis Lung releases his second album Miracle on 18 June via Memphis Industries. Recorded at the idyllic Giant Wafer studios in rural Wales in early 2020, and finished from his home studio, Miracle represents a period of introspection for Francis. Reflecting on struggles with mental health, substance (ab)use, and relationships, the record finds him facing his demons head-on, a cathartic process which largely contributed to his decision to give up alcohol.
"For me, [Miracle] is about the struggle between my self-destructive side and my problem-solving, constructive side," says Francis. "I suppose through a lot of these songs I'm dealing with these emotional problems, acknowledging the negative aspects of my behaviour instead of burying them, and providing an alternative point of view for myself"
Despite its serious subject matter, Miracle is far from austere in sound, marrying the cinematic, dreamlike quality of Francis's earlier music, both solo and as a member of Wu Lyf, with the pared-back charm of great singer-songwriters like Judee Sill, Jeff Tweedy and Elliott Smith (of whom Francis is a noted fan; he co-organised an Elliot Smith online tribute concert in June 2020, a fundraiser for LGBTQ+ charities which featured Smith covers by Marika Hackman, Blaenavon, Marissa Nadler and others). A series of musical interludes act as emotional, or aesthetic bridges between songs, suspending the listener in Francis's universe for the album's duration. Inspired by the Hauntology movement, these interludes are wistful and evocative, almost eerie, complementing the reflective tone of the record.
The album opens with 'Bad Hair Day', a relentlessly catchy—and deceptively upbeat—ode to hangovers and missed connections. "I've been calling on you all night /But I never get through, I just get in the way" Francis laments; "I am a cloud in the sun's light/Whatever I do, whatever I say." Elsewhere, the title track finds him pondering the fickle nature of the music industry: "I think of [Miracle] as acknowledging and even encouraging the feelings we're not supposed to succumb to – giving up, giving in – just because it can be comforting to hear it from someone else. 'Why am I climbing these social ladders and jumping through the hoops of this creative industry? Does this make me happy?'"
These themes of longing, and lacking, missing and being missed, reoccur throughout Miracle. "When I die/Will I be missed/Or am I missing the point?" asks 'Say So'; while 'Lonesome No More', inspired by the Kurt Vonnegut book of the same name, begs the question: if loneliness was eradicated, would we miss it? By confronting these feelings, Francis is able to move forward, as triumphant album closer 'The Let Down' proves. Its lyrics serve as a call to action, as Francis wills himself (and the listener) to 'Get up/Get something going/Do something, do it/Do it now'
Miracle was produced by Francis in collaboration with Brendan Williams (Dutch Uncles, Matthew Halsall, Kiran Leonard) and Robin Koob (who co-arranged and performed strings), and the opportunity to take creative control was one he relished. "I'm quite bad at delegating" he admits, noting that he played every instrument except strings on Miracle. The result is a cohesive, deeply personal record, which is as vital as it is vulnerable. "I don't want to be defined by my anxiety, my depression or any history of substance abuse," Francis says, "but I do want to reach out to other people who have had similar experiences, especially if it's in a way that helps them feel a little better. To me, this music is celebrating healing as much as it focuses on the darker sides of the human psyche."