Finn Andrews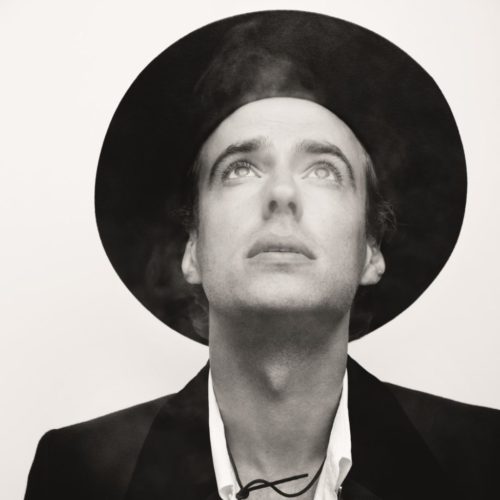 One Piece At A Time
—
Out March 22nd 2019
—
Nettwerk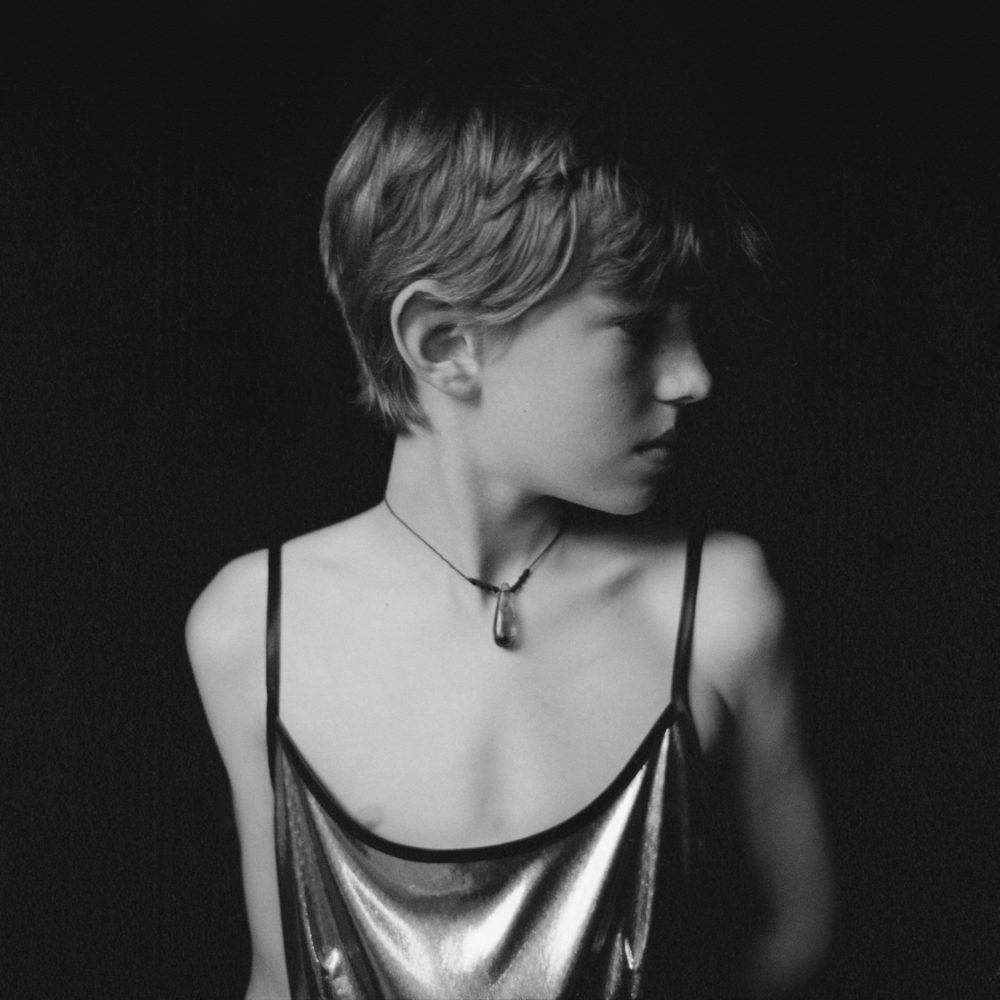 Since signing a record deal at the tender age of 16, Finn Andrews and his band The Veils have released 5 albums together, appeared in David Lynch's reboot of Twin Peaks, as well as on soundtracks by luminary film directors Tim Burton and Paolo Sorrentino, and was also recently been commissioned by the Belgian government to write a 20-minute orchestral piece to commemorate the antipodean dead of World War I.  It was while writing 2016's Total Depravity that the New Zealand-raised musician realized a different streak was beginning to emerge.  Fueled by the end of a relationship, Andrews took some time out from London and from The Veils, and returned to New Zealand to begin work on his first solo album, One Piece At A Time.
A songwriter's body of work is often referred to as a songbook. But Andrews possesses quite literally that—a bound collection of pages filled with lyrics, sketches, and other ideas that he carries with him.
"I'd been writing while I was making these Veils records, and I knew they didn't quite fit into that world," Andrews says. "After about three years I ended up with a book of songs, kind of by accident. It was a nice feeling amassing these songs but I began feeling pretty haunted by them after a while to be honest. The songs were just sitting there looking pissed off at me from the desk, visibly disappointed that I hadn't found a purpose for them yet. The book was filling up, and I knew I had to do something with them. I needed to leave London. It was making me sick and I needed to get out, my relationship had broken down, so I took the book and went back to New Zealand. I had a feeling I'd be able to find the right people there to make the album, and it was as far away as I could go from where I was before, which felt necessary as well."
Andrews galvanized a small group of musicians in Auckland and quickly got to work deciphering the pages. The sheer quantity of material was daunting at first, and one of the new outfit's first tasks was to spend a few weeks locked away in a room, playing each song through to get a sense of how they felt. "There was a huge amount of debris to rifle through – every idea I'd had in the last five years, and initially none of it was really that enlightening," Andrews says. "That was the most laborious process of the whole thing, trawling through my life in that book and hoping it could somehow hang together. I write every day so you end up with a lot of things that are unusable as well, but I've become more comfortable with that. There's going to be a lot of shit to go through that you never want anyone else to know about you before you get anywhere useful."
The songs here are more personal and self-exploratory than anything Andrews has previously attempted, an effort he says that wasn't necessarily deliberate but more a result of circumstance. "It's a lot more autobiographical than I intended. The last Veils records had a lot of writing from other perspectives; I've always enjoyed putting myself somewhere else—the truck driver, the axolotl – but this one has a lot less of that and a lot more from… well, from me I guess. It's always been personal, so it's a different way of getting at the same thing, I suppose. Honestly I don't exactly know why it's different this time, or why these songs have a different feeling, but they do."
In addition to the songs' subject matter exposing more of his life than before, Andrews also admits that their arrangements allowed for less to hide behind, showcasing him in a different way. Dominated by Andrews' voice, the ten tunes here place him firmly front and center. "I felt a lot more exposed this time, as the instrumentation was certainly a lot sparser," he says. "I felt a lot more conscious of leading the songs, as they were very much built around the voice. You feel more exposed as a singer that way. Singing is something that has always enraptured and terrified me in equal measure. It's the first time I've felt comfortable without much else going on around me I guess."
With him throughout the entirety of the album is the piano; an instrument that while not his first was certainly in his blood. A guitar player since age 10, Andrews only started to learn the piano at the end of his teenage years when his father, the legendary XTC keyboardist Barry Andrews, taught him some chords. "I'm not really proficient at either guitar or piano, they're really just there for me to hit while I sing," he says. "The piano has a pretty lengthy family history for me, and I've been alone with the piano a lot for the last couple of years. Every song on the record was written on piano, which is the first time that's ever happened for me. I certainly felt the presence of a few ancestors watching me in puzzlement on this record. 'What the bloody hell does he think he's doing?'"
The resulting album is one of Andrews' most profound and intimate pieces of work. Recorded entirely live at The Lab in Auckland, and engineered and co-produced by Tom Healy (Tiny Ruins), the band includes Andrews on vocals, piano, and guitar; Cass Basil on electric and upright bass; Alex Freer on drums; Healy on guitar; Reb Fountain and Nina Siegler on backing vocals; with sprawling string arrangements by Victoria Kelly.
The longing of "Love, What Can I Do?" and its dramatic opening chord—taught to Andrews by his father, no less—begins the record and immediately sets the tone. The take was recorded entirely live without Andrews wearing headphones, as he wanted the song to feel as much like playing a live show as possible.
"One By The Venom" belongs to a songwriting sub-genre Andrews adores—the list song—and its onslaught of doom scenarios provides the perfect canopy under which the band members play off one another. Elsewhere, "A Shot Through The Heart (Then Down In Flames)" and "The Spirit In the Flame" show off more of the variety of Andrews' songwriting, letting his voice light the path. As the album closes with the hopeful "Don't Close Your Eyes," it is clear that One Piece At A Time is a necessary step both for fans of the artist's work as well as the artist himself.
"I felt this record had been brewing for a long time, and there was a palpable sense of relief in finishing it, which I don't often get. Often, the joy of finishing something is immediately replaced with the anxiety of finishing something. This time it somehow felt good. It meant a lot to come back to New Zealand – I started making music here and as soon as I could I left for London; I was pleased to have finally made a record there and everyone was so graceful and giving of their time. As I get older, building relationships not just with the people you make the record with but the people you meet when playing the shows has become an increasingly central part of it all for me. I didn't realize what a gift that would be, to meet all these varied and wonderful people all the time."
It can be a transcendent thing to bear one's soul, but it is an act that requires courage and no small sense of heart. Finn Andrews bears both the burden and the blessing of an audience who is present to witness his measured rebuilding, a process that requires patience on both sides and a trust in the process—one piece at a time.
"This record certainly marks a change in me. I feel like it's taken me somewhere else. That's kind of the spooky element of making albums: you think you're making them but really they're making and shaping you. I'm somewhere else now thanks to them, and it's hard to know where they'll leave me in the end. I had something I felt I really needed to say, and I think for once I managed to say it. I do feel a small sense of pride in that."