El Perro Del Mar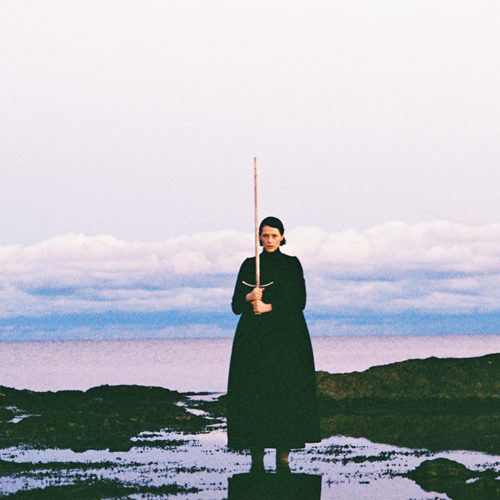 Free Land EP
—
Out November 20th 2020
—
Memphis Industries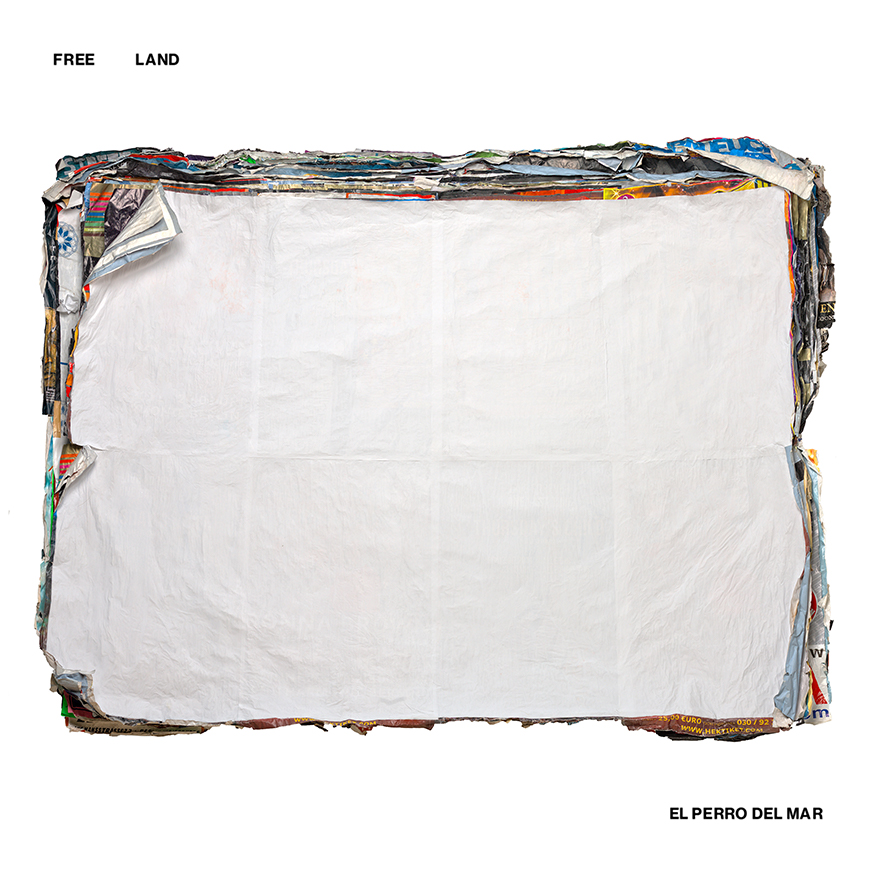 About Free Land, by El Perro del Mar :
Deconstruction
Construction
So much of handling my own creativity has been about those two things. Deconstruction sounds destructive and yes it often is. I'm not sure it has to be but for me it's mostly been the case. But then maybe that's what made the construction part of it all so very pleasant. In early 2020 I was asked to spend time at the MOMA in Stockholm and see what I would come out with. It was a project where I was given total creative freedom – an assignment that seemed both amazing and imposing in its limitlessness. The end result would be to perform what I'd come up with in a live concert at the museum.
Spending time there meant visiting on Mondays (when the museum is closed) – walking around exploring the vaults and the exhibition halls. Early on I realized that alone was far from what I was because I was in the company of the paintings and the sculptures, the video installations and the photographs. Really seeing and taking them in maybe for the first time. It was a very special feeling and I felt truly special as well but it was also overwhelming. What would I do with all of this? And then, Corona hit the world and lockdown closed down more or less everything including the museum. The project seemed suspended in time as did everything else. But after a while I was boldly invited back by the museum. The museum was closed down but I was trusted to be there and so I started up where I'd left off.
Now the museum felt abandoned for real. I had to go around in the vast halls and turn on the lights myself. Now all this world was available only to me. And now the pieces started talking to me in ways I hadn't been able to decipher before the lockdown. Just like I had experienced with the world outside during the halt of business as usual – parts of my brain started working differently because I was more conscious of my own thinking and being. The art seemed to go straight in to me like through a high-way.
I've always thought of art museums as cathedrals of free thought. Someone once wrote: "that art can liberate you from circumstance, ignite your heart, and carry you to a better world". Now that it was kept from the world it seemed truer than ever. The company of all this art spanning over a century left me with a strange sense of hope. All these individual hardships, the dreams, the visions and different perspectives and the courage it took merged into a great mind-bending understanding of this chaotic world. I was hit with a clear realization of the power art holds. The power to change.
Free Land is about deconstruction and construction. It's about resisting giving in. It's about freedom of creativity and freedom of thought. It's also an appraisal of the free artist as a well as a reclaiming of creative integrity in an over-commersialized world. The artwork for Free Land features the artwork "Untitled, from the series Poster Painting"(2011) by the internationally acclaimed artist Klara Lidén. Courtesy of Moderna Museet, Stockholm.
/El Perro del Mar
October 2020
The 1st single "Dreamers change the world" is a protest song. It's released on 11 November.
The 2nd single "Life is full of rewards" is about being able to hear your own mind again. Letting it stream and find its way freely without necessarily trying to make sense of it.
The EP also contains the song "Alone in halls", an interpretation of Black Sabbath's song "Changes", which features vocals by Blood Orange. The song is a mental image of what 2020's been like.
The EP is released on very limited edition 12" vinyl and download exclusively via Bandcamp. The singles "Dreamers change the world" and "Life is full of rewards" will appear on DSPs.