Darkstar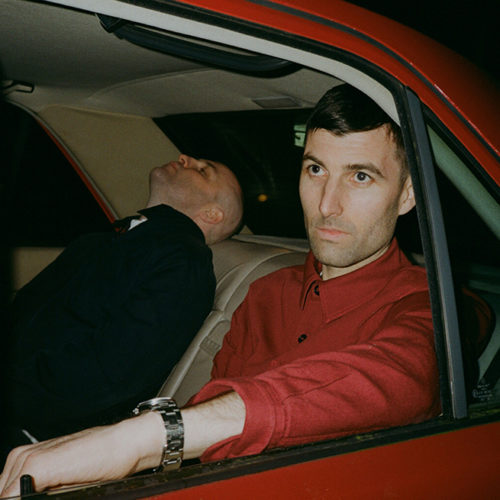 Civic Jams
—
Out June 19th 2020
—
Warp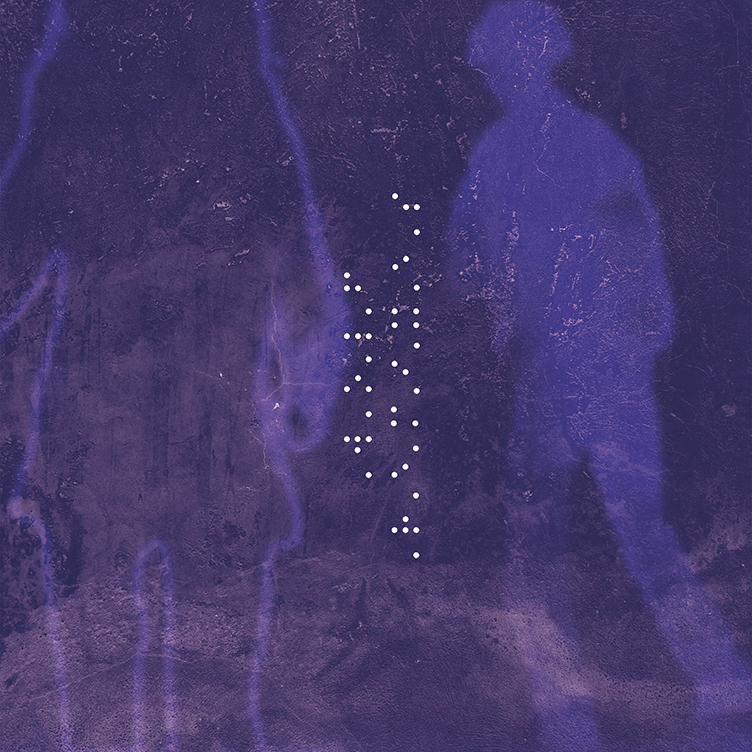 Darkstar return with their fourth album 'Civic Jams'. On their most personal record to date, Darkstar counterbalance observations of their home with those of the community surrounding it. 'Civic Jams' is a photonegative of a dance record shaped by a dialogue between shoegaze atmospherics and UK bass music's 'hardcore continuum'.
Darkstar find themselves at once looking homeward and venturing further into their own psychic hinterland with each record. They've covered a lot of ground from the introspective expanse of their debut 'North' [2010], to utopian visions of society in 'News From Nowhere' [2013] and the unique dynamics of a pre-Brexit northern England on 'Foam Island' [2015]. On their latest offering, home is within reach. Inspired by the intervening years, Darkstar (aka Aiden Whalley and James Young) show how the personal can be political and reveal more of themselves than they've ever done before. Imagine emotional realism built from spectral rave echoes, anchored in timeless songs of love and loss in the digital now and you've got it.
Speaking about the backdrop of the album, Darkstar explain:
We've tried to look at the juxtaposition of being comfortable in an often claustrophobic era of unrest both politically and culturally. Tangible space is where this album focuses – it's about having the last warning on a tax bill and going to a rave. It's resigned to having a drink while Brexit blares out in the background. Being able to enjoy the sun while another 01244 number rings out on your mobile for god knows what. We wanted to look at singling out those moments when you balance the everyday fuckery you find yourself in with being in a place or a community that resonates with you and eases the burden.
We've trivially written about debt, fuck it, think about it tomorrow. Explored Brex-IN rather than Brex-IT, imagine joining rather than leaving. Observed how comforting it is having a local to take the edge off while you chat shit to your mate and tried articulating if all of this was any different – would it be as graceful?
Guiding the album in a new direction, Darkstar's sonic palette is concise and follows a linear, minimal electronic pattern, navigating the space between the mid-range; pitched-down drums are paired with melodic synths to create a very cohesive and communicative record.
Darkstar use colours and shades to evoke emotion in each piece. The use of blue tones in "Loon" and lo-fi, mystical "Jam" are symbolic of the Brexit discussions that have been ongoing for the past three years. On the former, Darkstar image joining something rather than a looming exit. In lead single "Wolf", the lyrics are about something ominous catching you up to haunt you and are reflected in the closeness of the instrumentation.
The beauty and heartbreak found in everyday life is touched on across the album too. "1001" observes rewatching a moment in another generation, whilst vocal snippets in "Text" speak of losing a loved one and the unflinching grace that comes with it. The instrumental elements provide some of the most captivating instances of sweet melancholia on the album. These are neatly offset against Whalley's earnest vocals, long evolving as a centrepiece of Darktar's compositions.
Footprints of early millennial-era dance parties at clubs like The Void and Plastic People ring out in tracks like "Tuesday". The phrase 'dollar up' is repeated with a transcendental quality that draws on the euphoria of '90s rave abandon. Ambient tracks like opener "Forest" and "Blurred" are upfront and emotional, flecked with the velvety strings of garage house and organs sampled from Union Chapel.
Patterns of isolation are increasingly easy to fall into, especially when public spaces where people play, socialise, dance and protest are closed. 'Civic Jams' is about reminiscing over loss, whilst moving forward with those we love. It offers an abstract look at life's nuances and the search to find something to hold on to and enjoy.
Darkstar's idiosyncratic take on electronic pop music has positioned them as key voices within the scene for the best part of two decades. In recent years, Darkstar have worked with the likes of Actress, Wild Beasts and Zomby. They have also released music with Empress Of (XL) and Gaika, collaborating with director Lucy Luscombe and Random Acts for Channel 4, working on ground-breaking live dance performances with choreographer Holly Blakey (Micah Levi) and scoring the Palme d'Or nominated short film 'Dreamlands'.
Darkstar have continued their dedication to collaboration and been commissioned by PRS to create a piece for the New Music Biennial, in a response to the 2017 City of Culture, which was performed at Royal Festival Hall with organist James McVinnie. This collaboration with McVinnie has since continued and saw Darkstar compose a new work for Organ Reframed festival which they performed together with the London Contemporary Orchestra in 2018 at Union Chapel. In 2019 they performed two of their new compositions at Queen Elizabeth Hall for Unclassified Live.
Alongside these, the band has worked with St. Paul Chamber Orchestra, in Minneapolis, Metal Liverpool, Arts Council England and Harthill Community centre to create an installation and performance piece with teens from migrant communities. The final performance, TRACKBED, was performed at the Barbican in London.