Chelou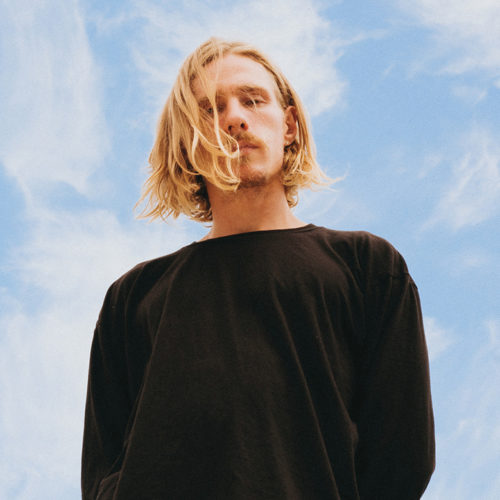 Real
—
Out November 20th 2020
—
Antifragile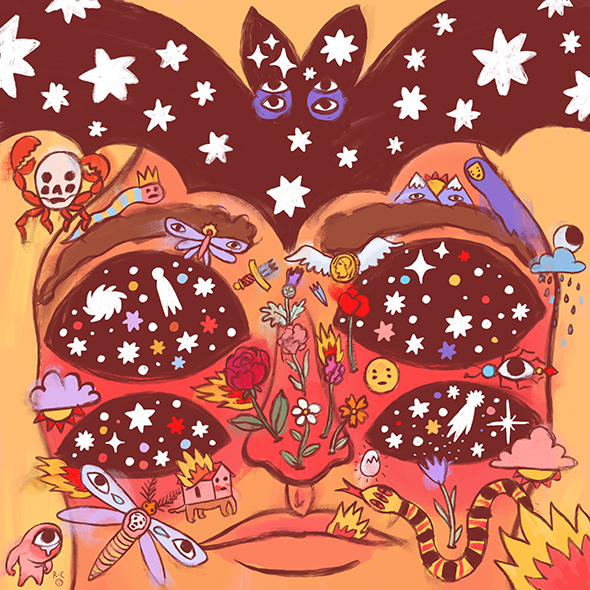 Chelou digs up his roots on his forthcoming second album Real, and as the title demonstrates it's his most personal work to date. A mesmerising showcase of the man born Adam Gray's growth as a writer, and a homage to the love he has for the gritty live sounds and scenes that were instrumental in shaping the soundtrack of his youth.
Chelou – "At the core of it all is a guy with a guitar who uses metaphors as therapy for the head trips he hasn't figured out yet."
The Londoner's first guitar was an Airline. "Inspired by Jack White. Back then it was just me and my drummer smashing the shit out of it." Adam fondly remembers, which is abundant on the album's ode to his love of grunge; 'Come Around'. "I'd been listening to a lot of Smashing Pumpkins and Pixies again. Come Around is Chelou's grunge moment. A complete fuck you attitude in a guitar riff. I was so happy to bring something a little heavier into the album."
The Chelou sound has steadily evolved across the past five years through the fusion of acoustic and electronic. One key mentor being producer/DJ Maya Jane Coles who was the main collaborator in the shaping of his 2018 debut album; 'Out Of Sight'. For this highly anticipated follow up, Adam felt a compelling need to unearth more of the raw live energy that truly ignites his soul, and channel his lust for the simple guitar lick.
"I'm at my happiest when the songs are simple and straight to the point" describing 'Black Hole' his favourite song on the album, which is about loss and the feeling of the absence of loved ones who've come and gone, the black hole they leave that is so hard to fill.
The writing process of 'Real' was at times a raw experience. "I'd come to that point in my life, the latter end of my 20's and there was a lot of self reflection everywhere I looked. I was accomplishing but still saturated in old ways and not moving as forward as I'd wanted."
Adam moved to Wales to explore his surfer dream and reside in a cabin by the sea with the simple pleasures of coffee, a loaf of bread, cigarettes and a surfboard. Despite being a city boy, born and bred in Camden where he grew up to post punk scene parents, he's always been drawn to nature, and at a transitional point in his life was ready to go within and explore what exposed itself.
"It was a heavy winter environment. Part of me hated it and jumping into the Atlantic ocean in the middle of winter is not as idealistic as they make it look in the movies! But all this fed into the depth of the writing. 'White Walls' is about trying to get past a 10 wave break with the pressure of the ocean crashing down, and life can be like this at times"
For the collaborative side of the album, there was a much more idyllic setting on the horizon as Adam found himself based in the Hollywood hills in a writing camp at Beachwood Canyon with Amp Fiddler and his uni friends Louis Greenwood and Lawrence Gale Hayes who make up UK duo Wayward who have written and produced for the likes of Park Hye Jin and Skrillex who they count as one of their biggest supporters. Louis and Lawrence became prominent collaborators in the production process of 'Real' from this point onwards. Unknowingly and completely unrelated Adam had already started to write a track called Wayward, which acts as the album's central point from which the rest of the music started to blossom. "We all came together and applied this crazy Hollywood energy into the track" which finishes on a soul shaking piano solo from Amp Fiddler. "Nobody oozes raw emotion like Amp Fiddler. This song not only takes me back to the memories of creating music together in this house with a strong foundation of intelligent musicians. It reminds me that life can be so simple. Let it go, have a beer and chill. I feel better every time I listen to it "
Adam is the first to vocalise that Chelou is the work of a collective of musicians and with them the Chelou sound has evolved. Subculture (Edan Feldman-Vazan) was introduced to Adam in the winter of 2019 and they spent a week in the countryside expanding and finishing several ideas that made the final cut. Also involved in the final production process, mix and mastering wizard Prash 'Engine-Earz' Mistry (Jorja Smith / The Prodigy / Kali Uchis / Skepta).
In true Chelou tradition there are strong visual concepts in addition to the audio. Launching on the video for title track 'Real' directed by close childhood friend Stan Wright, and forthcoming videos by world renowned visual artist Ricardo Cavolo and award winning animator Cheng Hsu Chung who combine for track 'Wayward' along with Not The Man I Thought by Gilbert Bannerman's unique 3D rendering technique.
A self released and authentic artist with minimal desire to be a part of the vogue has meant Chelou has evolved at his own pace, picking up an incredible arsenal of tastemaker support, and an army of fans along the way. The newest being Tom Sarig, founder of powerhouse New York indie label AntiFragile Music. A veteran of over two decades who has played a central role nurturing several important & acclaimed music artists achieve breakthrough success (Lou Reed, Cake, The Gaslight Anthem). Captivated by 'Real', he snapped up the record for his Chelou's first official signing. "Tom and the Antifragile crew just got it, and came in with the same energy and enthusiasm for the music as me. Doing my first record deal over zoom really sums up how surreal this year has been, but reminds us that everything happens when it's supposed to."
'Real' is a more personal and less abstract record that channels Adam's feelings of emotion, anger, frustration, love, joy, and realism, tied together with a hopeful melancholy which embodies the true character of Chelou.