Bibio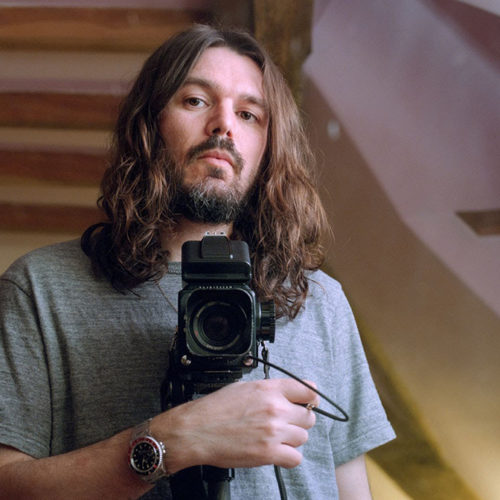 Sleep On The Wing EP
—
Out June 12th 2020
—
Warp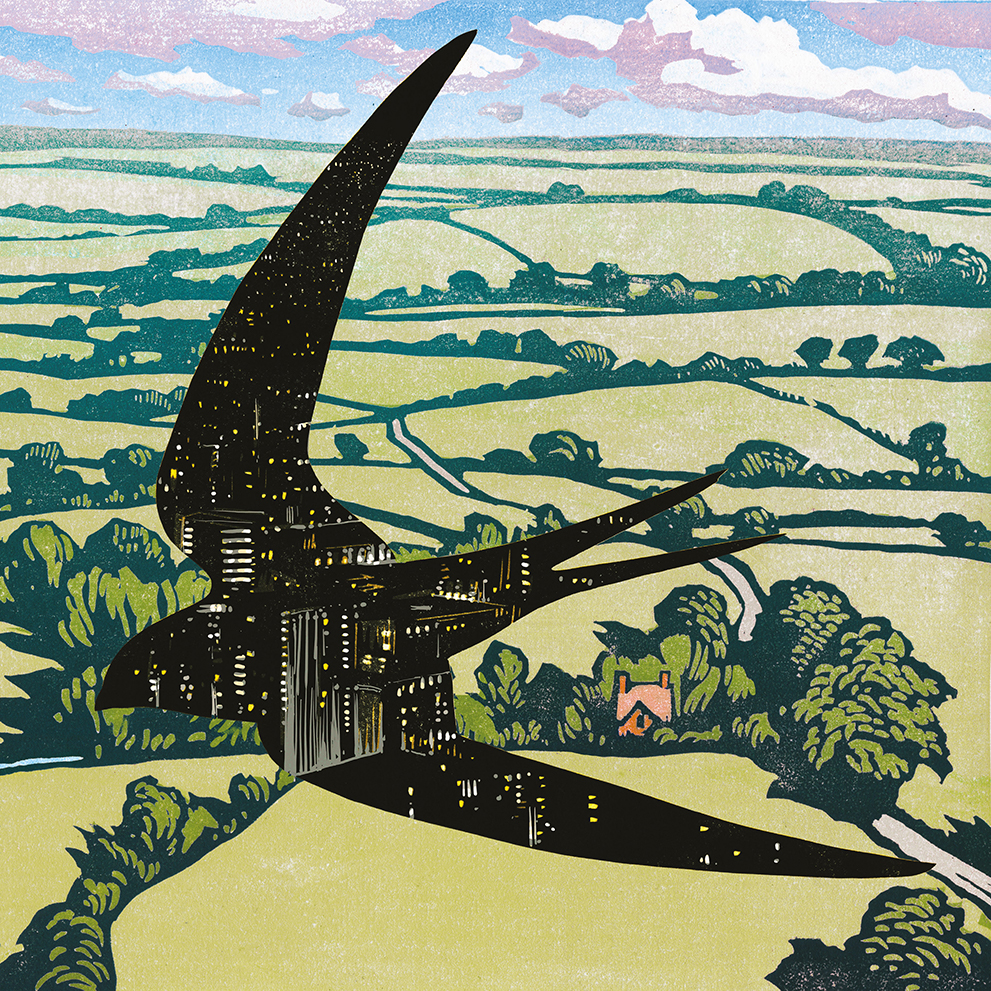 Bibio returns, just over a year on from his latest album Ribbons, with a new ten track EP titled Sleep On The Wing due for release on June 12th on Warp Records. The release follows a pattern Bibio has established in his work; releasing a follow up EP after an album exploring similar sonic ground. This release draws on a familiar range of influences from traditional folk, peaceful atmospheric soundscapes and field recordings from the natural world. Stephen Wilkinson (Bibio) once again demonstrates the breadth of his musicality, embracing a wide range of self-played instruments including the strings which gave Ribbons much of its flavour and features some new accouplements for good measure.
Pieced together over the course of last year, with a few exceptions stretching back into Bibio's older repertoire, the Sleep On The Wing EP is a largely instrumental collection that exhibits deep atmospheric melodies as observations on rural escapism, reflection and melancholia. Recorded in Bibio's home studio in the UK midlands countryside, the writing process for this latest EP starts in a similar place to most of his previous works, growing from a guitar riff into a richly textured soundscape one instrument at a time. "When I write a new track, I sing melodies (often nonsensical) trying to find words that fit the melody and rhythm, then a phrase might come out that sets the theme of the track. "When "Sleep on the wing" came out, it felt like more than a passing lyric, it felt like a title, a theme." He explains.
On opener, and first single, Sleep On The Wing, a gentle melodic theme is bowed and plucked, capturing the care-free energy and rolling countryside views detailed in the lyrics, which sing of hope in the face of something painful or tragic, and are carried by the softly bittersweet harmonies of the instrumentation. Its title and lyrics, inspired by a swift's ability to sleep during flight, have also been brought to life in a beautiful video animated by Sonnye Lim. Speaking more in depth about the track, Bibio explains: "Lyrically, I feel that the song has two aspects to it: The idea of being in the wake of a loss, and with hope, continuing the life of someone who has passed, through allowing oneself to be inspired by what they did during their lifetime and what they left behind, whether it's the things they said, the knowledge they shared or the things they made. The other aspect to the song is perhaps more direct, and talks of escaping the city to find peace in the countryside, but the title is more a celebration of dreaming and the liberating power of imagination, not necessarily a physical escape."
On A Couple Swim, the strings gently bespatter and bring the blissfully nostalgic scene drawn from the title into focus. Originally written for a scene in a film, Bibio explains further: "The director decided to go with a traditional orchestral soundtrack, but the silver lining is that I was left with some new material that had come about by means I don't usually employ – working to an external stimulus. I always loved that track, so I wanted to find it a home, this EP was perfect for it."
Digging into a gloomier place, the shady operatics in Crocus take hold, their distinctive shapes contrasting dramatically as they flutter and distort next to the baroque-like melody of Awpockes inspired by Bibio's studies into Bach's Cello Suites.
Tracks like Otter Shadows and the finger-picked Watching Thus, The Heron is all Pool nod to his earlier material, and rekindle emotions he felt around 10-15 years ago. Expanding on the significance of the latter closing track on this new work, Bibio explains, "It has existed as a guitar piece for quite a long time, but I had never recorded a version I was fully happy with, until this one. Composing the main melodic theme, played on viola, resurrected the guitar part, and actually this version came together pretty quickly."
The sleeve artwork by notable illustrator Chris Wormell was developed by Bibio and Chris and lino-printed by Chris. Speaking about how the artwork happened, he expands: "It was an idea that came into my mind when thinking about the title. The bird – a swift – is a bird that apparently can sleep during flight, and spends more of its life in flight than any other bird. It really is a creature of the air, the skies are its habitat. I wanted to have artwork that sees the world from the swift's perspective. It was important to me that the landscape looked typically British, because the British rural landscape has been a never ending source of wonder for me, and the feeling that I try to induce in some of my music very much comes from this desire to really be at the heart of its unique qualities. I was looking for an illustrator to execute the idea I had, and after having some discussions with Warp, Chris Wormell was suggested. I looked at his website and instantly fell in love with his work, not only was it aesthetically perfect for what I had in mind, it was also very much connected to the British countryside. Chris made a linocut of the cover and made a print, this print was then used for the sleeve artwork."
As on Ribbons, the surrounding nature seeps into the studio and underlies the essence of his music as it unfurls. This new work offers an in-depth study into the instrumentation and feelings surrounding this past year, imbued with revisited works which seem as poignant as they did when they were first composed over a decade ago.