Barbarossa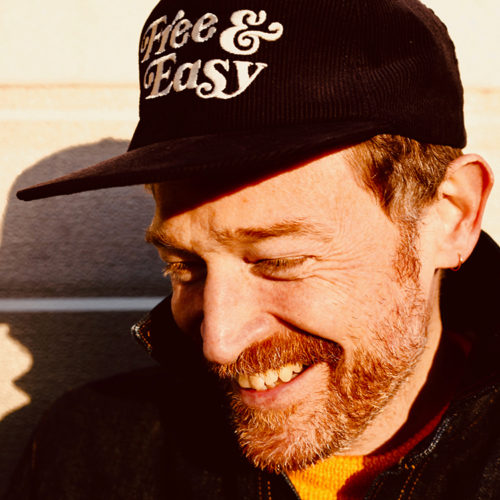 Love Here Listen
—
Out March 5th 2021
—
Memphis Industries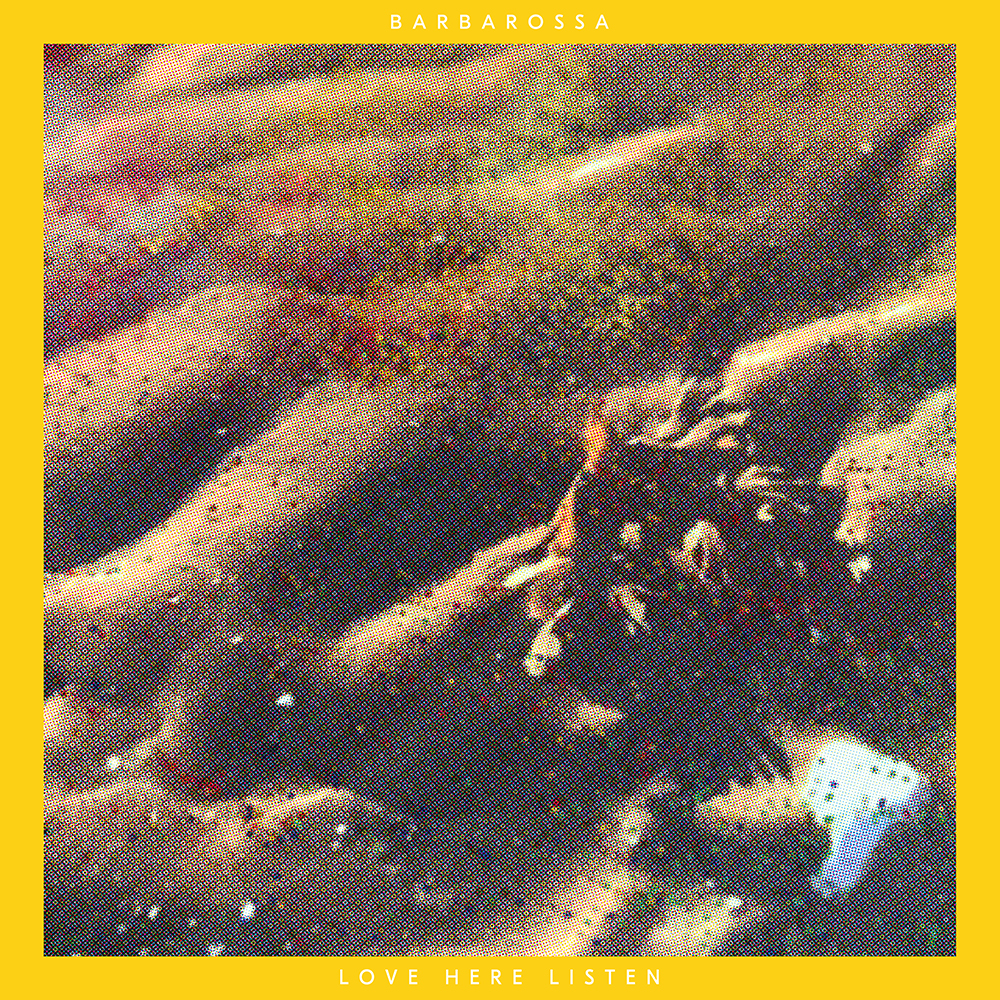 Swimming in the inky blackness of the North Sea near his home on coast of South East England gives Barbarossa aka James Mathé the out of body jolt that he needs to get things aligned, shed the superfluous and focus on the nitty gritty. You can see him there most days through the rain or shine, the darkness and cold somehow stripping away layers of calcified thought and allowing Mathe to ask the real questions and deal with personal trauma and stress. The swims informed much of what can be heard on Love Here Listen, his new album due for release on Memphis Industries on 05 March 2021.
For this latest batch of songs James Mathé collaborated with producer du jour Ghost Culture (Daniel Avery, Kelly Lee Owens, Falle Nioke) at his studio in Margate, Kent in the South East of England. The pair worked with a limited range of vintage synths – a Mono Poly, Korg MS-20 a Roland SH-101 and a Juno 108 borrowed from the local skate store Palm Bay Skates – with the recordings bounced down to Mathé's Fostex R8 reel to reel to give it that undeniable warmth. Mathé says of the recording process: "It was probably the most stress-free record to date and so much fun just messing around with synth arps. It's easy with James as we really understand each other and I trust him totally. He lives five minutes' walk along the seafront from me. We even jumped in the sea a couple times after lunch".
The album opens with Always Free, a prelude of a simple piano figure giving way to soft electronics and a song, so says Mathé, "about going inside yourself and confronting whatever you find, work on it and the more you dig the more you realise that without all the chaos of useless thought, more is possible than you ever imagined." Second track Iris2Iris demonstrates Mathé's gift for understated electro balladry, a song about spending more of your life with your eyes open, confronting everything that you are dealt. Recliner deals with being free enough to show the real you, however scary that might sometimes be and elsewhere Make It Through tackles the feelings of being overwhelmed by life's challenges and being thankful for "the support system around you – whoever or whatever that may be – giving you the courage to persevere. Sometimes you even find another gear or inner strength you didn't know you had to overcome".
Long Wave is a track about how love can be suffocating, a song that they "bounced everything down to my Fostex R8 tape machine to give it a slightly rougher feel. Right at the end is that lovely sound of stopping tape on a reel to reel". Hide is another uplifting song about shielding the real you for fear of rejection but finding out that opening up can be full of rewards. Last track is about quieting the noise of everyday life, immersing yourself in nature and "getting rid of things in your life that are complicating it unnecessarily". The song builds to a positive conclusion bringing warmth and comfort to an album that, whilst recognising doubt and insecurity, is full of hope and love.
Love Here Listen is Mathé's sixth album since his debut, Sea Like Blood, released on the Fence Collective back in 2006, since which time he's joined Jose Gonzales live show, become a member of Junip, toured with POLICA and This is the Kit and morphed from acoustic troubadoury to electronic song smithery all the while seemingly searching for an elusive balance between hopefulness and melancholy. On Love Here Listen, thanks to a reconnecting with the visceral forces of nature, it feels like he has found it.