Pill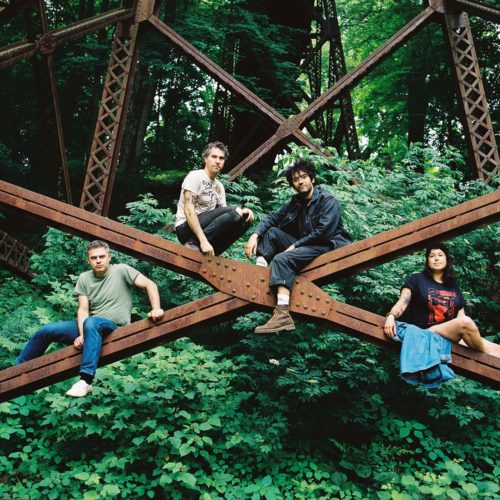 Soft Hell
—
Out September 28th 2018
—
Mexican Summer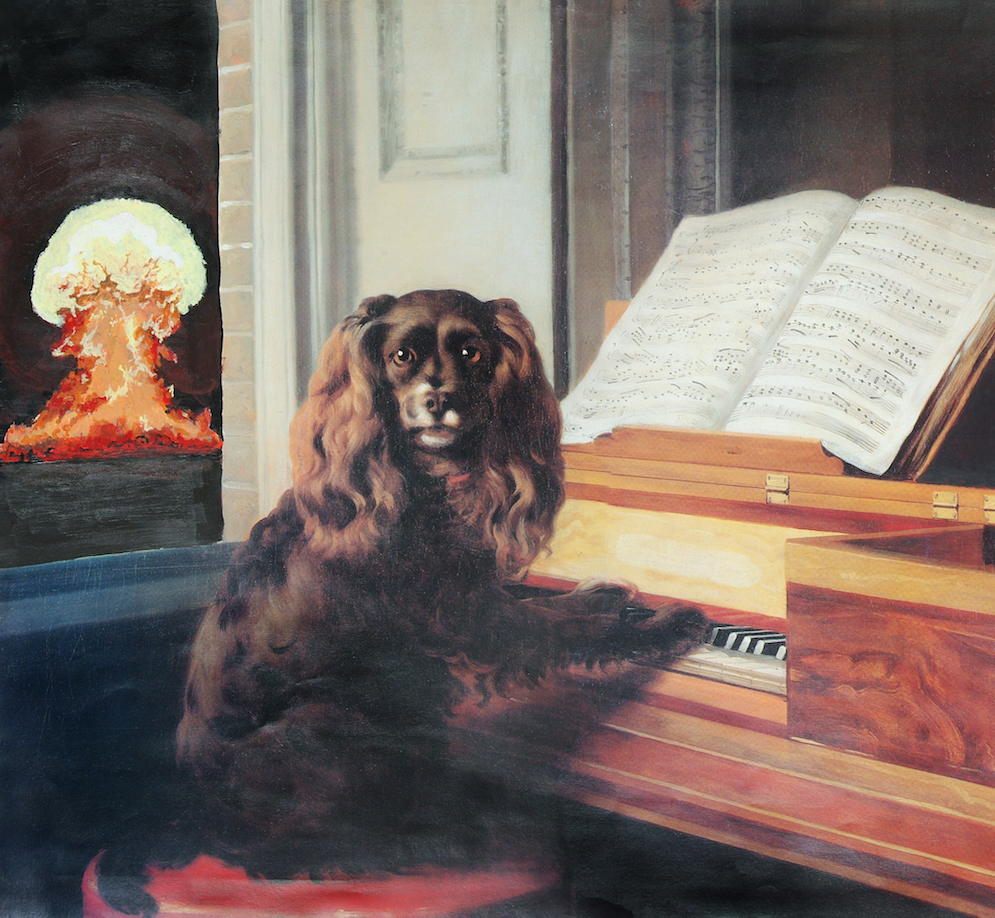 Soft Hell, Pill's second full-length album, is a raucous, splintering dispatch from New York City, animated by the madcap ingenuity of a foursome finding a palpable sense of joy and play in expressions of caustic, black humor. Like the contradiction of the album title, which references our acceptance of everyday miseries, it's a slew of dichotomies, a frenzied cutup. It's bleeding saxophone and lustrous feedback sounding somehow pastoral, and winking hooks subtly infused with venom.
Pill's lyrics are severe and funny, cryptic and straightforward, but never didactic. They reliably interrogate power. Vocalist and bassist Veronica Torres, a poet and visual artist, has cited as influences J .P. 'The Big Bopper' Richardson and Ian Svenonius, apt references for her wildly expressive range. Atop the clattering rush of opener "A.I.Y.M." she uses an ambiguous narrator to complicate gendered stereotypes, while "Fruit," a coolly pulsing vamp, explores the paralysis of political anxiety. "What am I allowed to create or destroy?" she asks in "Power Abuser," highlighting the inanity of needing to ask for permission.
Pill resent complacency, whether in political or creative senses. "For me this band's about being provocative with sound," said saxophonist Benjamin Jaffe. Drummer Andrew Spaulding said the album title, Soft Hell, critiques the "work-to-play" cliché of New York life, with its breakneck, competitive pursuit of comfort. Torres added that it evokes sexual bondage, describing Soft Hell as a reference to the cyclical monotony of humans harming one another.
The title's punchy syllables also connect to the overall album theme of headline culture, wherein information is rapidly stripped of context and disseminated like fleeting propaganda. But they're not interested in "soapbox, manifesto music," emphasized Spaulding. "Calling this political music in 2018 is basically redundant."
The expansive, charred psychedelia of Pill's early sound — textured by homemade, circuit-bent instruments and custom effects by guitarist Jon Campolo's brother Nick — has morphed into something more compact and mischievous but no less evocative. It's also the most hook-laden, melodic statement in the band's catalog to date.
Soft Hell songs such as "Plastic" evince a pointed yet askew sort of humor that's rare among their peers. Similarly, the album cover curiously couples a regal, piano-playing dog and a nuclear mushroom; it's by a teenage friend of Spaulding's who returned from military service in Afghanistan and foundedWar Paints, which promotes artwork by veterans.
Steeped in Brooklyn DIY haunts such as Silent Barn and Palisades, Pill debuted in 2015 with an eponymous cassette on Dull Tools, the label run by friends Chris Pickering (Future Punx) and Andrew Savage (Parquet Courts), whose Fisher-Price toy guitars (named "Sheila 1" and "Sheila 2") appear on early recordings. Next came a 7" for Mexican Summer, featuring songs commissioned for a friend's art film (the music plays when the gates of hell open), and the acclaimed Convenience LP, also for Mexican Summer.
The first time the four members of Pill got together in the same room, they exchanged sounds before words; Jaffe walked in playing saxophone, prompting Campolo to respond on guitar. Soft Hell, like its predecessor Convenience, carries forward this free-associative ensemble feel, with the players finding room for intuitive subtleties and melodic interplay even in the most skeletally spare compositions. They play post-punk, maybe no wave, mostly insofar as the terms are far-reaching creative passports.