Malihini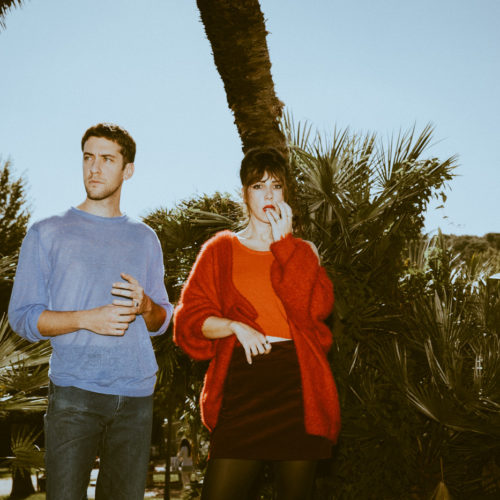 Hopefully, Again
—
Out March 1st 2019
—
Memphis Industries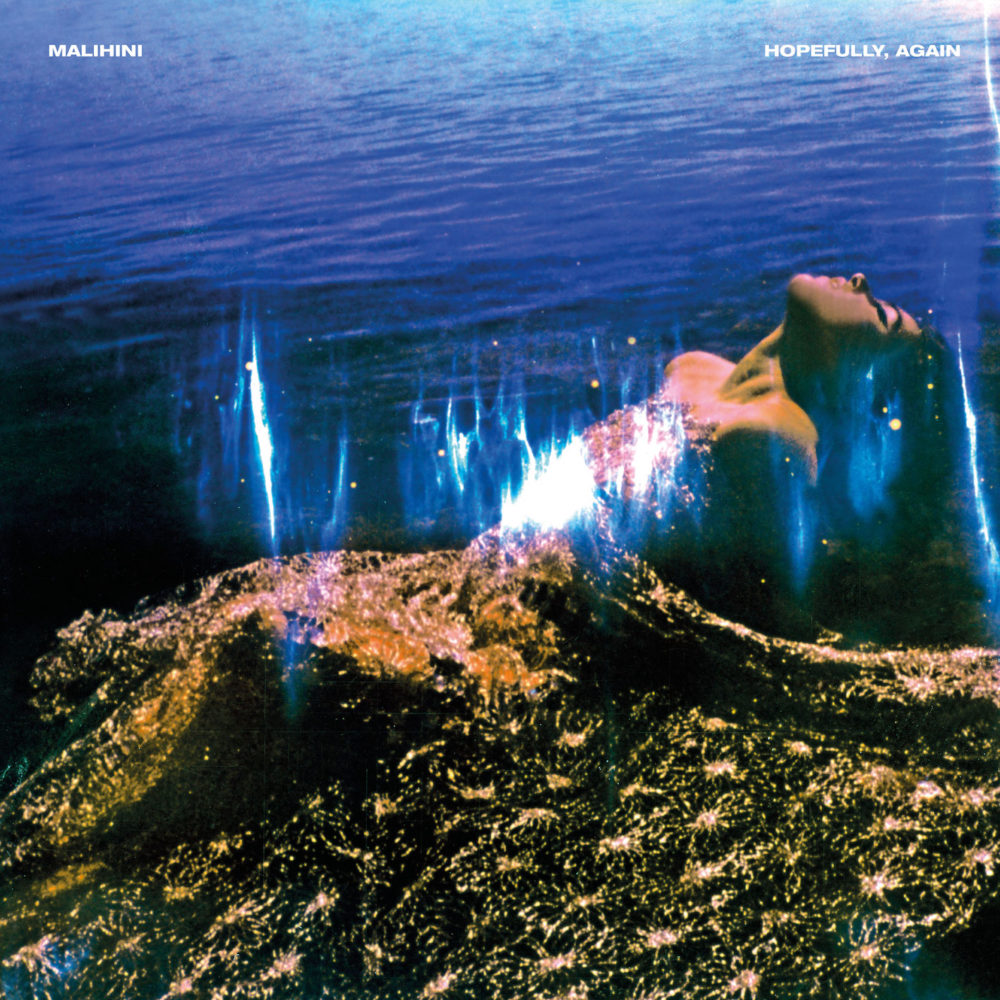 Lo-fi pop duo Malihini will release their debut album 'Hopefully, Again' through Memphis Industries on 1st March 2019. Produced by Richard Formby (Wild Beasts, Ghostpoet, Darkstar), 'Hopefully, Again' was written in Sicily and recorded at the remote Giant Wafer Studios in Wales. Malihini, aka Rome-based couple Giampaolo Speziale and Federica Caiozzo, have unveiled the first single to be taken from the album.
Their name may mean 'newcomers' in Hawaiian, but Malihini, aka Rome-based duo Giampaolo Speziale and Federica Caiozzo, deal exclusively in the music of lived experience and time-honed emotional intelligence, their disarming musical universe never less than distinctive, yet resonating with a confessional, modern European pop sophistication of a kind elsewhere purveyed by the likes of Charlotte Gainsbourg, Jose Gonzalez and Our Broken Garden. Listening to the ten co-written songs that grace Malihini's exquisite debut longplayer, Hopefully, Again, can sometimes feel like eavesdropping on a couple's intimate emotional dialogues, such is the ingenuous honesty of the duo's writing. Yet combined with their minimal, yet opulently textured arrangements ("classic songwriting matched with pared-down electronics", according to Clash), crammed with subtle melodic hooks and an embarrassment of earworm choruses, they transform the personal into the universal with a delightfully unforced eloquence.
The notion of art imitating life is mirrored by Malihini's back story, which reads like the screenplay to a Wim Wenders road movie – the couple's first encounter occurring at 5am one morning in 2015, when Speziale, driving back to Rome, picked up a distraught, hitchhiking Caiozzo. "I took her home – she was having a hard time with her ex-boyfriend", he recalls, matter-of-factly. "I didn't see her again for two or three months, but then we met by chance at a concert. We sort of avoided each other at first… eventually we spoke and later we went back to her house. We've been together ever since". Caiozzo has described meeting Speziale as "a moment of surrender". The idea of working artistically together took time to germinate, however. "I've always been drawn to male musicians and singers", admits Caiozzo, frankly, "but we decided not to play or sing together at all at first. Then we took this trip through Italy, Germany and Poland and eventually we thought, 'Why not? So we started writing ideas for songs and ended up playing shows together in small bars along the way".
The duo's individual, pre-Malihini career stories reinforce the romantic, cinematic theme. Caiozzo, born in Sicily to Italian and Polish parents, moved to Rome in 2009 to study music, hone her distinctively smoky singing voice and, ultimately, enjoy a successful solo career under the name Thony. This lead to an invitation from noted director Paolo Virzì to contribute to the soundtrack to his 2012 film 'Tutti i santi giorni'. Obviously impressed, the director duly cast Caiozzo in the movie's lead role. Roman Speziale also has experience in film and TV, both as an actor and soundtrack composer, and, indeed, the couple's meeting seems to have more than a dash of artistic kismet about it.
The couple began to steer destiny more assiduously in 2016, putting their previous musical aliases to bed, launching Malihini and signing to esteemed London imprint Memphis Industries. They debuted with a hypnotic single, 'Miss', towards the end of that year, with another, 'Wait', following in early summer 2017, helping arouse considerable blogosphere interest. An EP, 'Lose Everything', was released in September. Designed, according to Speziale, to "capture that moment when you first start writing together, when you make yourself vulnerable to someone else", tracks were recorded in the south London house of an Egyptologist, no less, with oversight and synths from Wild Beasts/Darkstar/Ghostpoets producer Richard Formby. After debuting on Loud and Quiet, the EP was soon championed by the likes of Stereogum and The Line of Best Fit, all of which, alongside headline shows in London and an opening slot for Warpaint, helped usher Malihini toward a bigger spotlight.
The couple began to steer destiny more assiduously in 2016, putting their previous musical aliases to bed, launching Malihini and signing to esteemed London imprint Memphis Industries. They debuted with a hypnotic single, 'Waiting', towards the end of that year, with another, 'Miss', following in early summer 2017, helping arouse considerable blogosphere interest. An EP, Lose Everything, was released in September.
That inexorable process continues apace with the release of debut album Hopefully, Again. Swapping Camberwell for Mid Wales, specifically the remote Giant Wafer studio in Powys ("it was just us and a few sheep and chickens", recalls Speziale), the album was recorded quickly, with the duo playing most of the instruments live, abetted once again by producer Richard Formby and long-term drumming amico Alberto Paone. Writing had begun earlier in the year during an extended retreat on the Aeolian island of Vulcano, off the coast of Sicily. Images and atmospheres of the sea and 'blueness' duly permeate the album's leanly arranged songs. "We always wanted to have just a few instruments," says Speziale, explaining Hopefully, Again's pared-back palette. "We write using only a guitar, a Casiotone keyboard, a toy synth and a drum machine. We'd start with loops and then just improvise melodies over the top, not listening back for three or four hours". The lyrics would come later. "Some of the songs definitely take inspiration from personal events in our life, but sometimes I imagine things from someone else's perspective", says Speziale, reflecting on Malihini's apparently candid, close-up-and-personal narratives.
Whether the songs work as de facto relationship counselling or not, they remain consistently intriguing and irrefutably alluring, always navigating deftly between emotional light and shade. The soulful, superficially pretty 'Hopefully Again' is a case in point: its languid drums and woozy electric guitar hook-line ushering in a sort of conversation between circling lovers – Caiozzo taking the first verse, Speziale the second, the two combining for the redemptive and addictive "Love is coming back" chorus line. "It's about when you're first really into one another", explains Speziale. "When you try to be someone, as seen through the eyes of the other". Likewise, the ensuing 'Delusional Boy', with its sunlit, glass-half-full fantasy optimism (capturing a "mind-escaping feeling", according to Caiozzo), upbeat drums and almost African guitar figure, is neatly undercut by its recurring vocal refrain, "Delusional Boy/Delusional Girl" – the downbeat rejoinder conveyed with a typically euphonious duo vocal melody.
The album closes with 'Song #1', so named as it was the first composition the couple ever embarked on together during their odyssey through Germany. A slow-building ballad that eventually takes flight on brushed guitar chords and bell-like glockenspiels, it comes to a brief but glorious, almost gospel-like climax, the two vocalists at their most soaring and enmeshed delivering what is tantamount to a hymn to vulnerability ("All of our terror at sea/And a breakable, breakable me"). It's an apt place to close, Malihini at once embodying the fragility of 'newcomers' yet doing so with the élan, confidence and simpatico synergy of artists-cum-lovers who have found their perfect idiom.
Keep following this road movie, it's already compelling and it's only just begun.