Jenny Wilson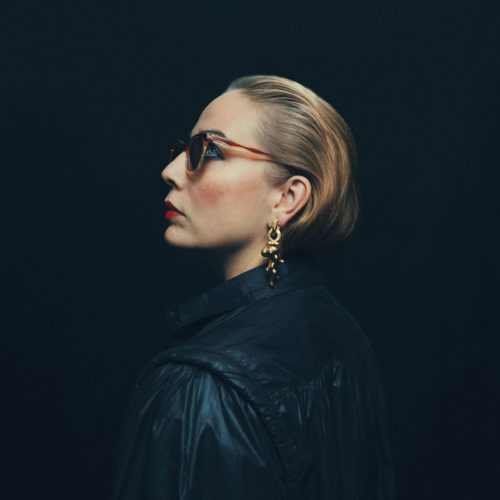 Exorcism
—
Out March 23rd 2018
—
Gold Medal Recordings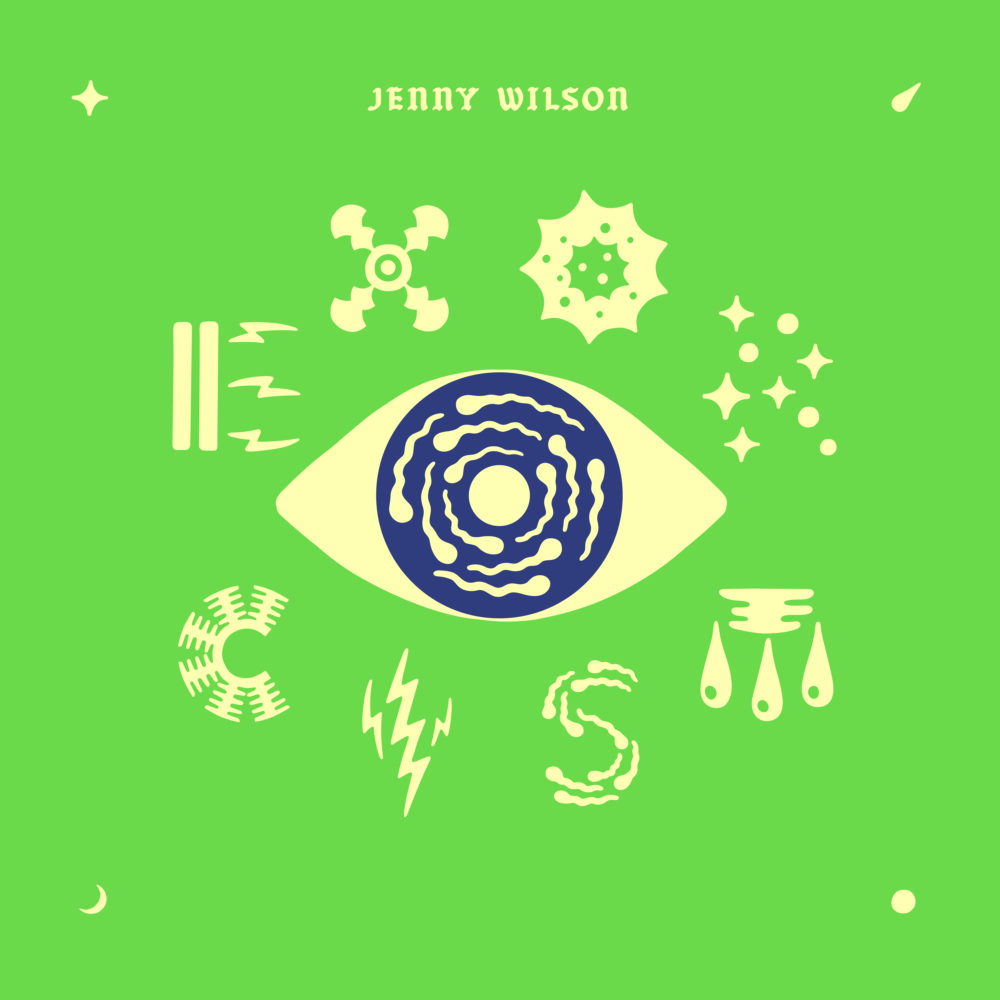 Following on from 2013's Demand The Impossible!, which saw the Stockholm-based virtuosa scoop both Album of the Year and Producer of the Year accolades at her homeland, Sweden's prestigious Grammis, Exorcism was produced by Wilson herself and created predominantly on a Prophet 6 synthesiser.
An alumna of the late-90s Swedish pop outfit, First Floor Power, whose live shows inspired The Knife's 'You Take My Breath Away' (Wilson duetted on the track with Karin Dreijer), she released her debut solo record, Love & Youth back in 2005 and, despite sounding like a poppier, Scandinavian version of Joni Mitchell, she has somehow escaped the glare of the commercial spotlight outside the Nordics.
Spanning nine tracks, the new album recalls and describes Wilson's first-hand experience of a harrowing sexual assault and its aftermath. Wilson knew she had to write about the traumatic experience at the centre of Exorcism from the very night it happened but it took some time for her to be able to tackle this difficult task by actively putting pen to paper: "It was more than 6 months before I even touched an instrument or opened my mouth to sing", she says about the beginning of the process. "I was paralysed, I guess. It was like a burden to have this awful topic waiting there for me. I had absolutely no idea as to how I would approach it."
A strong clue about the artist's initial vision for exploring the topic in a musical sphere lies in the record's title – it was about facing up to the demons of the experience and evicting them: "I wanted to get rid of the bad", she says. The organic way to do this ended up being through lyrics that are upfront and direct, rather than
allegorical. But to reach that point, Wilson initially treaded the creative path with some uncertainty: "At first, I didn't know anything about what this album was going to be like", she says. "I composed all the music, decided how the sound should be and created the full production before I even dared to put a pen in my hand. But I had fragments from my sketch-vocal recordings, which I knew I would ultimately have use for. When I subsequently started writing the lyrics, it was crystal clear to me that I had to do it in a very upfront way. I wanted it dark but not obscure."
Getting the right sonic and lyrical slant for Exorcism proved complex. "I worked for many, many months to find the sound and the expression I was looking for", Wilson says. "I experimented and struggled a lot before any songs that interested me arrived." Undeterred, she persevered with the endeavour and, after months of hard graft, she was suddenly hit by the muse and ended up crafting the majority of the songs during a creatively buoyant fortnight. "I wrote them in something of a manic flow", she recollects.
As for the dominance of the analog keyboard synthesizer in the songs' arrangements, Wilson explains: "I was very keen on working on one machine. There are more synthesizers on the record than just one, but the record is definitely based on my Prophet 6! I think it's helped me make an album that I would really want to listen to, myself. I love this kind of sound and this type of music!"
Opening with an industrial, droning synth-pulse, Exorcism's first single, 'Rapin*', sets the scene unabashedly, as its manipulated vocals and quickening beats soundtrack a horrific, tell-all account of the incident at the heart of the record. Wilson sings: "Late at night / Walking home / Too drunk / Been dancing / At a club / Out of town / Beam me up / Take me down / Did you pick me 'cause there's nobody around?"
In its second half, the song also deals with the fallout of the traumatic event and the excruciating "admin" which the victim has to go through: "a pill, a test, and a blood pressure /plastic cup to piss in / and you have to take your clothes off /
I had to show my body again", a fragile Wilson sings, as the flow is abruptly interrupted by the sound of a door-bell. "I'm not at home", she responds to it.
Unrelenting, unforgiving and unwilling to compromise on its truth, 'Rapin*' is a stunning punch-in-the-face calling card for an album that is both honest and knowingly uncomfortable. The single's visual accompaniment comes in the form of an animated music video created by Swedish artist, Gustaf Holtenäs, which Wilson describes as "a scary piece".
On the equally brave 'LO' HI', Wilson shares vivid, graphic detail about her assault: "Pushed me, yeah, you better know /His right hand and his dick in a hole /
Close my eyes, can't verbalize / Trapped, oh God I'm paralyzed". The song also alludes to the back-foot position that many rape victims end up in following their ordeal, as they are required to corroborate their stories and convince people to believe them: "Listen close, I said NO!", Wilson asserts.
Track three, 'Disrespect Is Universal', holds some of the most compelling moments on Exorcism. In part, the song finds Wilson having to go through the procedure of establishing the identity of the perpetrator. She sings: "Come on over here, identify him / It's impossible / I'm just saying." The lyrics give the description of a blonde guy, wearing jeans, a jacket and a pair of glasses, as Wilson acknowledges how it could, essentially, be anyone.
Whilst Demand The Impossible! was based on Wilson's struggle with and recovery from breast cancer and, consequently, stood as a very personal work, it also saw her pit the theme of that battle against political observations about modern life (a notable example being hit single 'The Future'). "It was much more of an intellectual record", Wilson remarks. By contrast, Exorcism, is almost purely a personal record. "I see it as a physical work", she says, "physical and private!"
But, amidst the personal experience and exposition, the lyrics on 'Disrespect Is Universal' also shine a light on external factors, as Wilson ponders the impact which various aspects of our world have on how people treat one another. She sings: "Violator, not a monster / Just a guy in our society… Disrespect, you know, is universal". She proceeds to list some of the things one can pin the blame for sexual aggression on: society, history, power structures, the Bible, the bombs of war and the body.
Then comes a moment of near-detachment, where Wilson truly manages the feat of speaking about the traumatic event in the first person, whilst simultaneously stepping outside of it and observing, objectively: "Who am I? / I am anyone / Just like he who raped me/ Opportunity makes the thief, they say / Disrespect is universal."
In the final minute of 'Disrespect Is Universal', Wilson addresses her assailant directly in a powerful passage: "Sure, you can regret your mistake / But hey, it is too late / You've got to live with this shame, instead / Look who's haunting of who / I'll come back to you, you'll never forget / I've got the talent to tell." This hard- hitting track, as well as the rest of its parent album, finally afford Wilson the opportunity to use this talent to tell.
'Disrespect Is Universal' is followed by the frenetic and instant shock of 'The Prediction', which packs sonic emergency into three or so minutes of turmoil. Wilson delivers a recurring chant: "You can't decide over your life" and her plea of "Give me a reason, can you explain it?" could be directed at her violator, at the universe or, else, the listener. 'The Prediction' closes with the pounding thuds underscoring its entire rhythm section, which sound like palpitations – a suitable ending for a track that feels like the musical equivalent of ever-increasing blood pressure.
At the album's halfway point comes 'It Hurts'. It starts off slow and dreamy but its initial calm – in stark contrast to the urgency of 'The Prediction' – betrays a story of a different type of abuse – this time, the emotional kind. Wilson speaks about a man who constantly takes her down: "You love me like you never ever loved no one / Is this why you strip me down?". This track, alongside 'Your Angry Bible' and 'It's Love (And I'm Scared)' were born out of what Wilson describes as a relationship she had rushed into right after the incident. "It was a very bad relationship", she says. The lyrics do not beat about the bush: "You tell me that you need me more than I need you / That's why you bring me down? /Boy, oh it hurts!"
'It's Love (and I'm scared)' looks at the difficulty of moving on from a sexual violation to allowing oneself to open up to another person again, both emotionally and intimately. "Can I ever see why I turn back to love when I'm scared?", Wilson sings. The fragility and confusing pull-and-push of the situation is beautifully underscored by tender vocals and a rich electronic arrangement. It builds and builds until – around the 1:45 mark – the production unfurls a sumptuous disco backing that further tightens the song's grip on the ear.
Fittingly, the album's title track is all about claiming one's power back, cleaning out all the evil, dark feelings and – to an extent – taking revenge. "I am ready for this fight", Wilson sings, defiant and empowered. The lyrics on 'Exorcism' disclose more of the gruesome specifics of her attack ("You grabbed my neck with your nails and all / And you held my legs and you made me sprawl"), but here they use the detail to flip the situation round, as Wilson warns: "Yeah I'll pull your hair / I will squeeze you, 'cause I dare / I'll promise to remind you /… and make sure you will regret it."
The pulsating, stirring 'Forever Is A Long Time' brings Exorcism to a dark but hopeful close and was the last track recorded for the album: "I finished it very late in the process and it was a bit of a wild card…", Wilson says. Despite a sombre lyrical tone ("Keep my eyes open / I know it is too late /Ain't gonna be alright"), there is a suggestion of a brightening, as Wilson sings about longing to be loved at a time where love does not exist. She describes the future as a disappointment but hints at change, if only her lover reassured her that things would be alright.
After the emotional build-up of the preceding 35 minutes, ending Exorcism with a refrain of "It's gonna be alright" reflects Wilson's true, enduring fighter spirit, as she finds the light even in the bleakest of circumstances.
They say that good can, sometimes, come out of the bad and, in Exorcism, Jenny Wilson has committed to and succeeded in emerging from the worst of situations with her head held high, her fist in the air and her literal and figurative bruises well on their path to healing.
In allowing her vulnerability to show and, at the same time, reclaiming the power with a brave, strong-willed reluctance to be defined solely as a 'victim', Wilson presents a record that achieves an elaborate triumph of simultaneously upsetting, moving, inspiring and galvanising its listener.
You can't keep a good woman down.