Dungen & Woods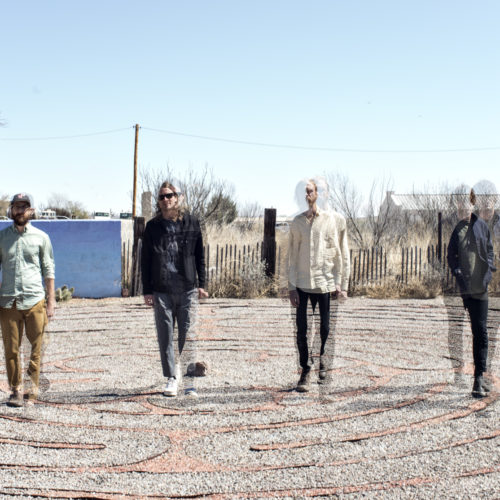 Myths 003
—
Out March 16th 2018
—
Mexican Summer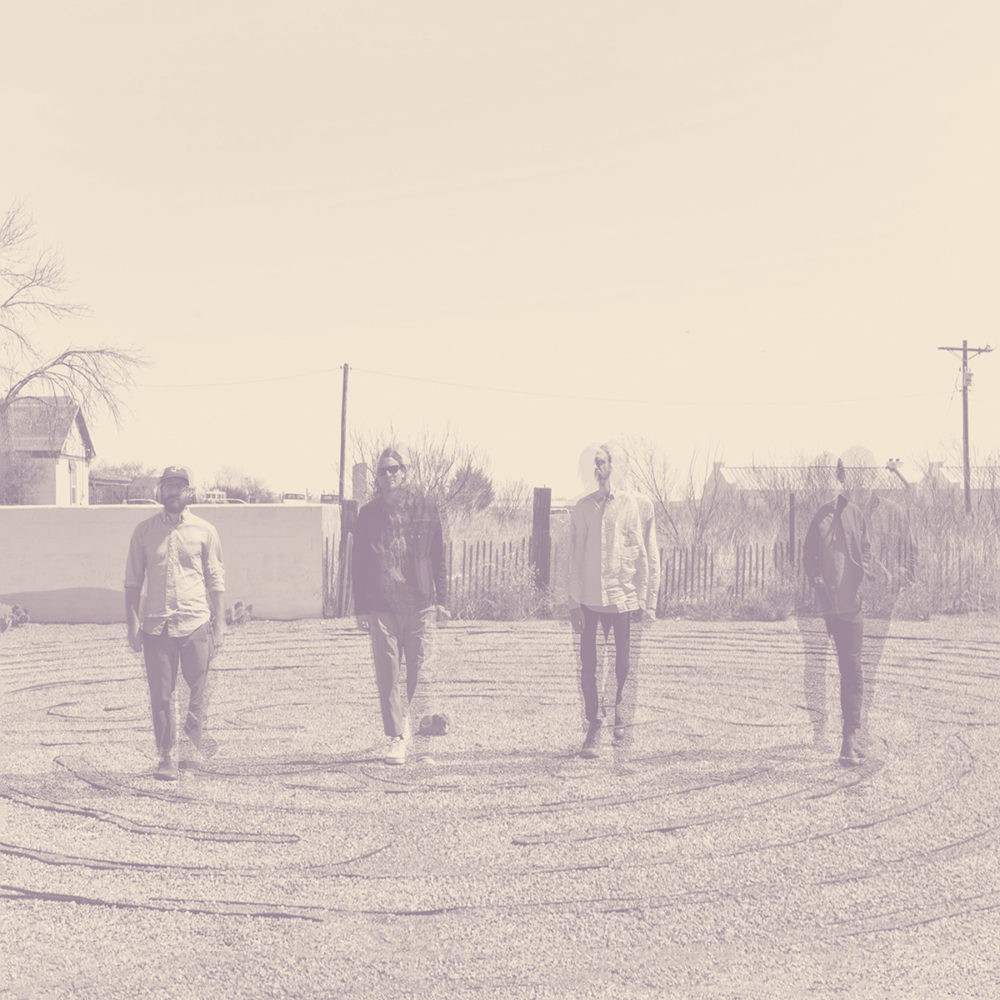 With 2018's Marfa Myths festival slated to take place in the idyllic namesake backdrop of far west Texas, Mexican Summer once more reveals the fruits of the previous festival's recording residency. For the third Marfa Myths release, we're proud to present seven all-new songs written and recorded by Stockholm's psychedelic masters Dungen and adventurous Brooklyn indie-folk pioneers Woods. Languid, exploratory, and dynamic, these songs hint at something far more than a week of collaborating in the studio, at a shared respect and understanding of one another's music, and a gorgeously psychedelic experience within.
As the Marfa Myths record series progresses, the nature of the collaborations between the artists chosen – one a member of the Mexican Summer family, the other for which we share deep admiration – more carefully informs the nature of the activity itself. In the case of Dungen and Woods, the two bands were tourmates in the summer of 2009, traversing America and bonding with one another in the process, night after night for over a month. These experiences culminated with both groups headlining that year's Woodsist festival, curated by Woods' Jeremy Earl in Big Sur, CA. The familiarity with one another's music and personalities was already well in place, but the eight years that passed between the tour and the making of this record reveal that nothing was lost in the interim.
That this is the most music assembled for a Marfa Myths EP to date is telling of a rare and special connection between Dungen and Woods reignited by the circumstances of the occasion. As with past releases in the program, both groups were summoned to Marfa Recording Studios the week before the festival, giving the participants – Dungen's Gustav Ejstes and Reine Fiske, and Woods' Jeremy Earl and Jarvis Taveniere – the freedom to acclimate themselves to the unique frequencies of the Marfa experience without distraction.
The only requirement was to make music together, and share it with the wider world. Marfa has a way of shading those plans, as Jarvis recalls. "My favorite memories of the experience aren't even from recording, but I think they really set up my state of mind for the whole trip. One was that first morning in the house where everyone – Woods, Dungen, Mexican Summer folks and their families – was staying, just drinking coffee and staring out the window across the desert, slightly blinded by the sun but still able to make out the silhouettes of kids playing outside. The other was watching porn in the local movie theater with what felt like the entire town. Two totally disparate moments, but they both gave me a really strong sense of community."
Both parties came to this activity prepared to support one another. For both acts, the Marfa Myths residency was a chance to hit the reset button, resume where they last left off together, focus on the task of creating with a renewed clarity fostered by the environment. In preparation for the recording, both group's frontmen wrote a song meant to be played as a single unit (Jeremy Earl's "Turn Around" and Gustav Ejstes' "Jag Ville Va Kvar," translated in English to "I Wanted to Stay"). "Turn Around" finds the instinctive human pulse that stitches together the best Woods tracks letting its guard down slightly to accommodate the presence of peers, with ornamental backing touches – the upper register piano lines in the chorus … that insistent, descending guitar lead … the faintly-strobing, parochial purr of a Mellotron – that bridge Woods' conceptual purity with Dungen's otherworldly studio talents.
"Jag Ville Va Kvar" finds a Dungen track cutting a mellower path, with a trancelike half-time rhythm rooted in breakbeats and embellished with congas. Here, as in all great Dungen tracks, Ejstes' voice introduces the instrumental hook, this time a piano lead that slowly carries the track before dissolving into a rush of synths. There is instrumentation here that doesn't appear in much of Dungen's music, but they exist to provide styles against styles, which disarms the track in a way that it becomes one of Dungen's most immediately warm and meditative tracks. Here, and everywhere else on Marfa Myths 003, you hear the group's styles informing one another, across five unique instrumentals composed by the quartet on the spot, with no good way to extricate one's sounds from the other. This is camaraderie, tenderness, and a generosity of experience come to life in Marfa.
Dungen's journey to Marfa comes on the heels of renewed activity for the beloved Swedish quartet. Following the release of their sixth album (2010's Skit I Allt), the group took a breather for the next five years, during which time guitarist Reine Fiske worked with his other project, The Amazing. 2015's return Allas Sak saw Dungen finding their hygge, performing with a newfound serenity and centeredness that reflected upon their past without repeating it. Not long after, Dungen was commissioned by a Stockholm film festival to provide an original live musical score for a silent film, the groundbreaking 1926 animated adventure The Adventures of Prince Achmed, challenging them to write and perform under a new set of constraints. Collected as 2016's album Häxan, it proved that Dungen were approaching a spontaneity in their music which was completely enmeshed with the rigor and perfection of their back catalog, a new peak of performance that signaled the second phase of their career would surprise even those who'd been with them from the start.
Expanding spontaneously into new directions is something that Woods are intimately familiar with. Once a side project for Jeremy Earl's previous group, Meneguar, Woods quickly and surefootedly became a known quantity in ever-increasing circles of lo-fi folk music. Joined by former bandmate Jarvis Taveniere, Earl built Woods into a full band, founded a label (Woodsist) which has released ten albums by the group, and fostered burgeoning musical careers of artists like White Fence, Purling Hiss, and Wooden Wand, and helped launch the solo career of former Woods member Kevin Morby. As the enterprise progressed, Woods' sound expanded beyond its austere beginnings, an additive approach that has witnessed the band's growth as both a mastery of new forms and a journal of the paths they've taken along the way. Their most recent release (2017's Love is Love) was all but unannounced, sprung on the world as a response to the pain and concern brought about by the political environment of resistance in America as a response to recent political events. Woods' role in this as metaphysical pacekeepers to brighter times raises up all who are free to hear.
Dungen and Woods perform as though they've been with one another all along, with the unifying spirit of Marfa as the through-line that ultimately inspires great things. Says Reine Fiske of the experience, "Being in Marfa and given total freedom of creativity … being in-between – studio, earth and sky amongst other wanderers of culture and music, gave us a conception and a chance of what this music could be. Etched in time for us, this is what came to be, and this is what will always stay there with us."